Majel's Homepage
(Creative, ain't it? <eg>)
A Stargate SG-1 fan site by MajelB and Devra
Genfic last updated: August 3, 2003
Plan B: Slashfic updated: August 3, 2003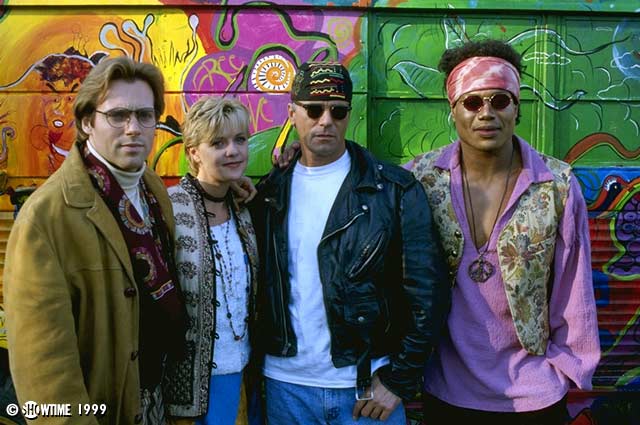 Please read the Disclaimer.
Majel's Notes
Ladies and gentlemen, I have an important announcement.
As of approximately 1600 hours on Saturday, July 19th the Compaq Presario 1200 series laptop computer that once served as my loyal and trusted companion, my onramp to the information superhighway, and window to the world... passed away. Cause of death: fried motherboard.
*SNIFF*... my sister was using it... and then she came to find me... she said it just... shut off on its own... and we couldn't turn it back on... the little light just blinked alarmingly fast... but nothing happened... all there was... was the smell of burning silicon and plastic...
I still have it... I don't think I could ever get rid of it... It stood by me for two years of being toted to school, being thrown into the back seat of my car, slung over my shoulder in its very own backpack... but I did have to replace it.
So, as we join together in mourning the great Compaq, which will always be remembered fondly in our hearts, let us welcome the HP Pavilion ze4400 laptop... may it have as good a run as its predecessor.
See... so I do have a good excuse.
I have now finally gotten everything set up on the new computer and will be updating again. Woo-hoo! I did lose a lot of submissions that were on the old computer that I'm still in the process of retrieving from their respective authors, but I'm back in the game. Thanks for your patience.
Also... I kinda lost my update notification list again. I've tried to rebuild, but if you happen to swing by and realize that the site was updated without your being informed, please send me your email address again, and I'll be sure to fix the problem.
Thank you,
love, Majel
Choose Your Poison...
Link to the slash: Plan B
Like what you see?

View My Guestbook
Sign My Guestbook

If you're a frequent of the site and want to be notified when I update, let me make things a little easier for you... Just click Here to receive personal update notifications.
Since 3/22/02... and counting!
Wow, I feel so popular! Thanks everybody!
Please take a moment and e-mail me with any comments or suggestions at majelitab@lycos.com and please come back to see what I'm adding!
This site is a member of WebRing. To browse visit here.