Yes, You can experience the WIN-WIN-WIN EXPERIENCE
Provided by 1st Class Consultant
1ST Class Consultant has great branding positioning events

The Win Win Win Experience
QUEEN OF ARIZONA FUNDRAISER
PRO ATHLETE CHAMBER OF COMMERCE FUNDRAISER
AT THE ARIZONA SPORTS FAN EXPO
1st Class Consultant's, Mechelle Tucker welcomes the creme de la creme of athletes, entertainers and sports enthusiasts to Phoenix, Arizona.
About 1st Class Consultant
We are a professional and creative team of specialists, consultants, professionals and entrepreneurs. Our team of professionals have worked on all sides of business,
thus pooling our resources and expertise to keep costs down and stress low.
We thrive on delivering results by meeting or exceeding business goals for our valued
clients, prospects, and other stakeholders.
The main goal of 1st Class Consultant as a business brand is to become one of the most well-known and respected firms in the world. We have commandeered hundreds of successful independent, corporate and red carpet events hosted by influencers throughout Greater Phoenix as well as Los Angeles, Las Vegas, Orlando and Houston.
Contact:
Rickey Johnson
623 455 6364
CHECK OUT 1ST CLASS CONSULTANTS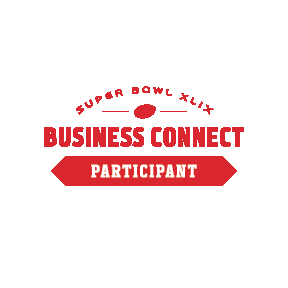 1st Class Consultant accepted as

1 of the 400 businesses selected by
Arizona Super Bowl Host Committee Business Connect.
This program provides an increase in opportunities for local small businesses to conduct Super Bowl business to fuel Arizona's economic engine.

1st Class Consultant, llc
P.O. BOX 1581
Litchfield Park, AZ 85340
(O) 623-349-1146
(F) 832-383-1100 Skype: @NTHEMIX