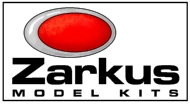 Orders are completed between 3-4 weeks, depending on my work schedule or how many orders I get at the same time. Feel free to send an email(markkozik@yahoo.com) at any time to inquire about your order.
---
---
YOU CAN SEND MONEY VIA PAYPAL.COM TO "markkozik@yahoo.com" OR SEND CHECK PAYABLE TO:
ZARKUS MODEL KITS
1888 BOWERS RD.
LAPEER, MI 48446
USA
---
FALL 2011
NEWS-
Zarkus Model Kits will be shutting down temporarily for the Fall/Winter as I relocate my casting equipment to another area of the house. My real job is requiring a lot of time, and it's hard to have company over when resin bits and silicone molds cover the dining room table! This will give me time to remake some molds and make some new stuff.
---
AVAILABLE KITS:
HAG Artillery Vehicle.
This is a very simple kit with few pieces. It is solid resin, and features subtle cast texturing, weld seams, casting numbers, and stowage. 1/72 scale. PRICE IS $60 USD which includes the shipping cost!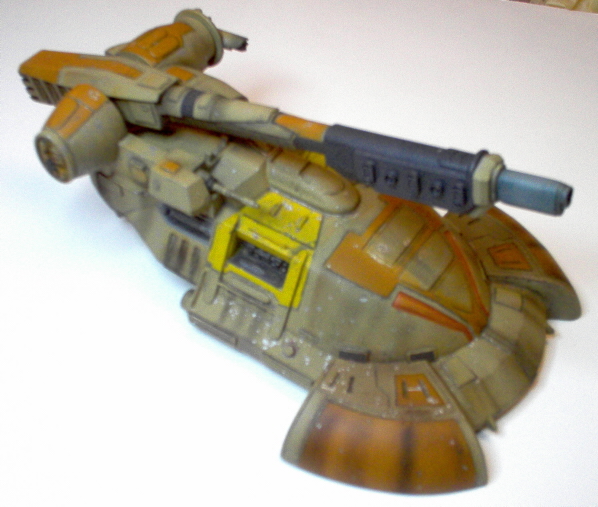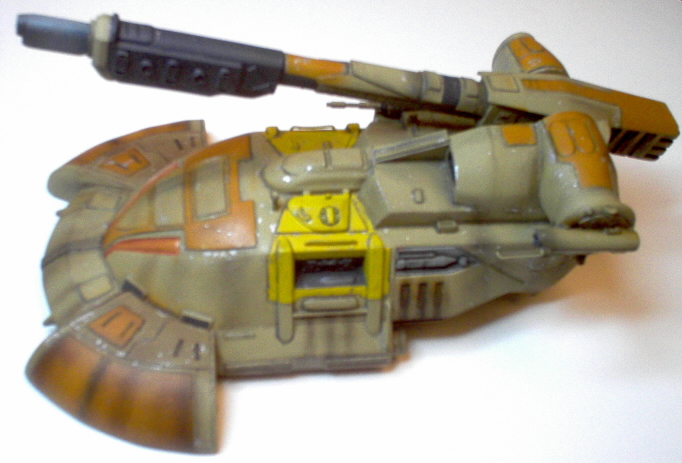 INSTRUCTIONS(WORD FORMAT):HAG instructions
---
ALSO-Z-95 UPDATE- Available only through starshipmodeler.com, my old Z-95 and Outrider kits are available for purchase. Go visit their store! Here are some in-progress pics of the first Z-95 castings:
port starboard
---
TX-130 FIGHTER TANK
Price is $90 (USD), and shipping/handling is already included in the price! SAME PRICE FOR INTERNATIONAL ORDERS! :)
NEW! I made some new stowage(pioneer tools, blankets, etc.) to enhance the kit.
The kit is 1/32 scale to match the Ertl AAT kit. It has rivet detail, a poseable hatch, instructions/paint guide, and partial figures.
Here are the instructions(Word Format): TX-130 instructions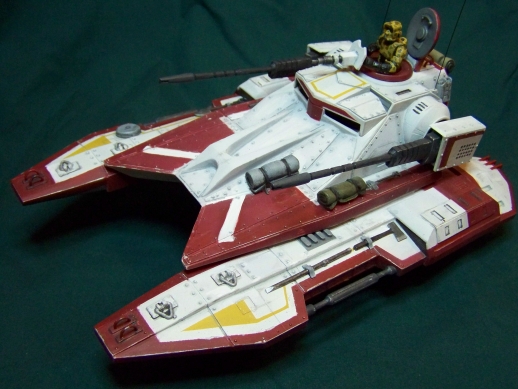 Much of the paint job was by hand and could be improved!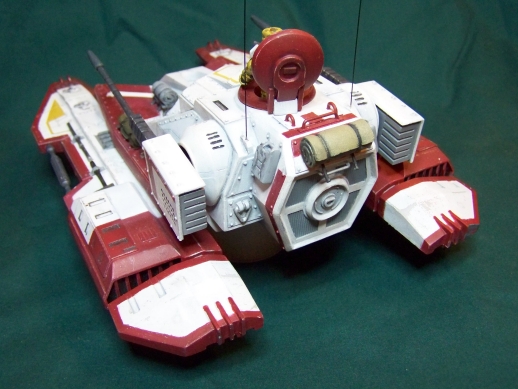 Backside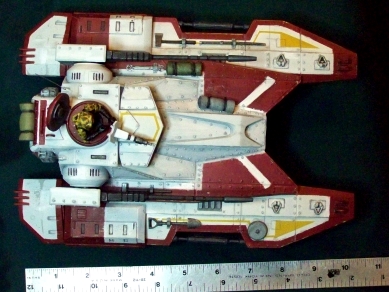 Top view with ruler for comparison.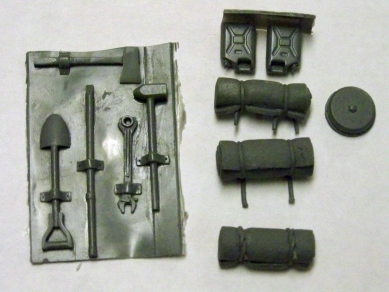 Here's the new accessories to go with it.


I didn't finish painting the underside, but at least you can see some of the detail.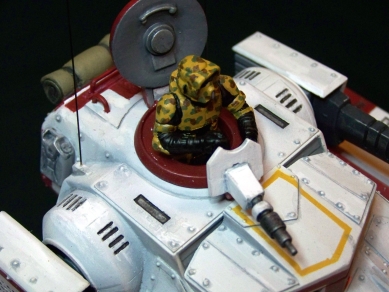 Camo won't help this guy unless he runs into the woods! I used Dunkelgelb, Italian brown and Italian Olive.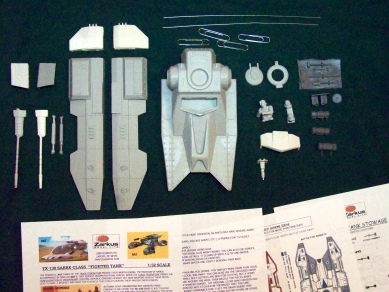 Here's what comes with your order...

Questions? Email me at markkozik@yahoo.com.
Mark Kozik
(a.k.a."zarkus")

So far, Zarkus Model Kits have been shipped to England, Scotland, Ireland, France, Germany, Luxembourg, Australia, Canada, Italy, Japan, U.S.A., and the U.S. Armed Forces abroad!