This is the tank - these fenders are sold - I repainted a tank to match and they found a good home in New York. If you want additional pics of the tank, just email me and I can get them to you.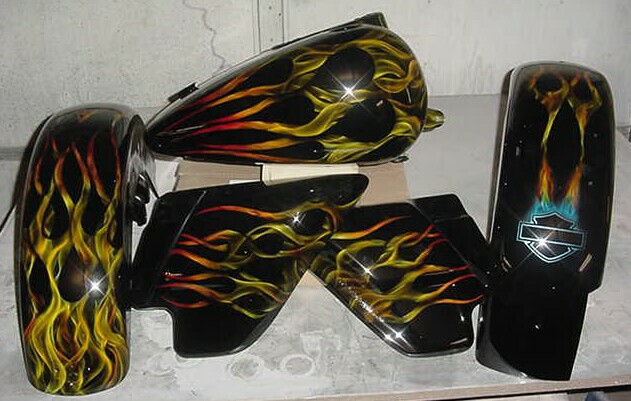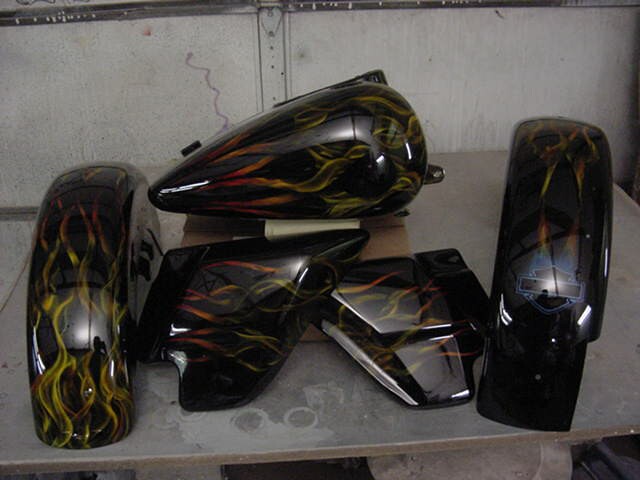 I know you didn't ask for the Harley shield - but it is under the seat, it won't show.
The rear fender is set up to look good with a solo seat or a stock seat - it will look like it was meant to be either way you are set up.