Chris Dalmain's Redneck Chopper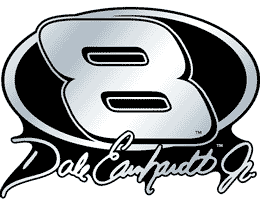 Chris Dalmain and Jeff Rawlins of Hot Rod Custom Bikes designed this Redneck Chopper and Jeff put it together with some help from Kevin Floyd. Kevin also made the custom seat for the bike as well.
This bike was fun from the start. We started with a new frame and molded each and every weld and finished with a really nice, clean set of flames with Dale Jr. graphics all over. The coils get alot of attention with beer colors behind Budweiser labels.
Once finished, the goal was to get Dale Jr. to sign the fuel tank. As luck has it, our people got with his people...................I mean we crashed an autograph session at I-55 Raceways in Pevely and were allowed to park the bike right behind the table where JR. signed autographs for hours. Of course the bike received a ton of attention that day and we got to meet with Dale Jr. after the signing and he signed the tank for us. I took it back to the shop and put another few coats of clear over the autograph.
Although there wasn't a word about the builder or the painter included, it was still very cool to see Chris' bike featured as bike of the month in the July '07 issue of Full Throttle Magazine.