International Council of Independent States
World Headquarters: P.O. Box 876, Auckland, New Zealand. e-mail: icis.hq@gmail.com
---
APPLICATION TO JOIN
To apply to join the Council, the spokesperson for the country should submit this form.
Please also submit a written application, enclosing a few of your stamps and memorabilia.
This is quite important, as the items submitted are scanned and posted on the website for
members to vote on your application.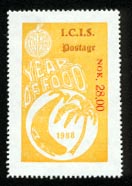 World Headquarters: P.O. Box 876, Auckland, New Zealand. e-mail: icis.hq@gmail.com