Children of the Forest
Wiccan / Pagan Greeting Cards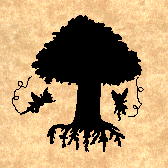 WELCOME!
Children of the Forest offers
greeting cards for ALL seasons
and occasions!
Specially designed to express sentiment
from an
Magickal and Nature centered spirit.....
All of the cards are illustrated and poetically written by our artist,
Lauren Curtis
who is a long-time practicing Wiccan.
Her designs are all researched to incorporate
the appropriate spiritual symbolism for
each card's theme.
All cards are printed on a beautiful
parchment stock, and 5% of all sales are
donated to animal rights and environmental
protection groups!
CLICK HERE
to view our
---
all concepts and illustrations created by Lauren Curtis
copyright 2002 Children of the Forest


---