Heroes & Hitters - Comic Books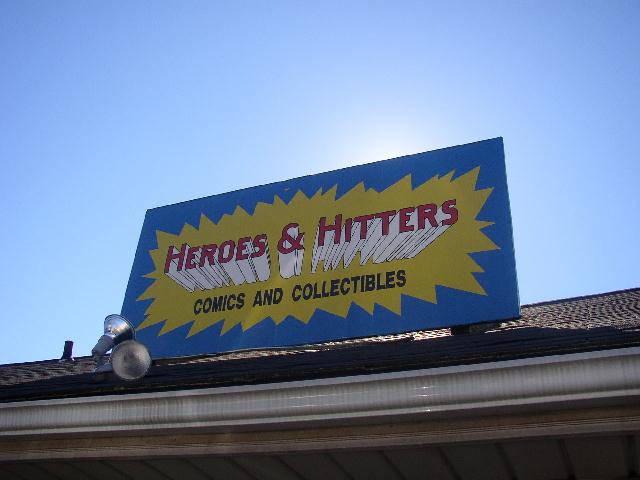 Serving the comic book community since 1989!


...



For the most up-to-date scoop on what's happening at Heroes & Hitters: Comic Books, "LIKE" us on Facebook.

50% OFF Select Graphic Novels and Trade Paperbacks
All sale items are clearly showcased and labeled!
Sale books include:
- Stephen King - Young Avengers - New Avengers - Wolverine -Batman - Wonder Woman - Omac Project - Fantastic Four - And Much More!! -

Come to Heroes & Hitters for:
New comics every week
Extensive back issue stock
Outstanding graphic novel selection
Free subscription service
Special orders
Friendly service

We proudly take part in Small Business Saturday!

Free Comic Book Day!
The first Saturday of May!
It's a day to celebrate comic books. Tons of select free comic books from which to choose and NO purchase necessary!

"Like" Heroes & Hitters on Facebook for all the up-to-date happenings at your favorite comic book store!

New comic shipment every Wednesday*

FREE, efficient subscriptions available
Collect ten ongoing titles or more and receive 10% off all comic books and graphic novels
Ask about our mail order service


...


* shipment schedule changes during national holiday weeks

Conveniently located in central Connecticut!
Heroes & Hitters
1845 Silas Deane Highway
Rocky Hill, CT 06067
(860) 529-8824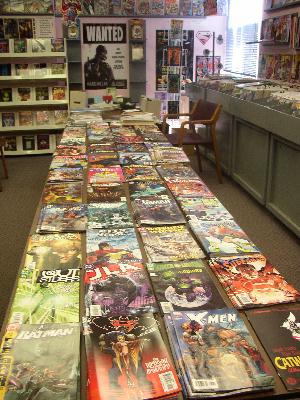 ...

Open seven days a week!

FOR REVIEWS AND ART PREVIEWS OF UPCOMING COMICS
CLICK HERE
FOR A GREAT BLOG ON JACK KIRBY
CLICK HERE

Make buying or selling your home easy and stress-free! Click Here
Home Page