GANN MUSEUM of Saline County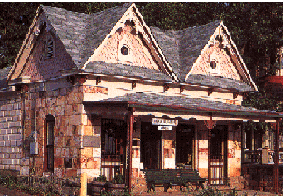 Museum Information
The Gann Museum, housed in the historic Gann Building which was originally the medical office of Dr. Dewell Gann, Sr. Donated to the City of Benton to be used as a library. The museum came into being in 1980.
The museum is open Tuesday, Wednesday and Thursday each week, from 10:00 in the morning until 4:00 in the afternoon and by appointment.
For appointments, telephone 778-5513 or 778-1219
The Gann Museum is the ONLY source for the reprinted 1937 Benton Courier Centennial Edition. The price is $30 locally, $35 shipping and handling.
My Favorite Web Sites

Angelfire - Free Home Pages
Saline County History and Heritage Society
Saline County Library
Benton Chamber of Commerce
Saline County


Thank you for visiting the Gann Museum page at Angelfire. Please come back and visit again!

Email: gannmuseum@up-link.net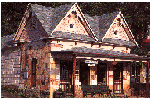 Location: 218 SOUTH MARKET STREET, BENTON, AR 72015