Gone with the Wind made its premier in Atlanta
Georgia on December 15,1939, The date was chosen so
it would be able to qualify for the Acadamy Awards for that year.
It had come along way since its begining on January 26,1938.
It was called "Selznick's Folly" it had run
well over budget, had suffered director changes
and many other problems to get it ready for the promised release.

Almost up untill the day it was released, changes were being made,
scenes being edited due to time constraints, re-takes
and music editing. One is left to wonder what happened
to all that edited footage that we will never see.
It is a shame that an extended version of this timeless
classic has never been pieced together.
To all of us who have looked upon GWTW as a friend
all these years, Imagine the thrill of going to the theater
and seeing it in its entirety.
But I can't think about that now, I'll think about that tomorrow.






Please click on the Rose below to
visit my page dedicated to my Mother.





Please take a moment to sign my guestbook, Thanks!





You may also click on the link below
to view my old guestbook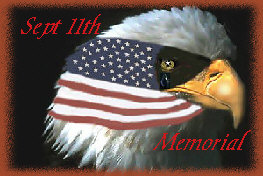 GONE WITH THE WIND, its characters and elements
are trademarks of the Turner Entertainment Co.
& Stephens Mitchell Trusts. (c) Turner Entertaiment Co.
All rights reserved.


Email the WebMaster




I Am A Proud Member Of:


Phenomenal Women Of The Web

This page last updated: 5 August 2002