Our Akitas
No Bells and Whistles-just our friends and companions-Our Akitas!
**Please note- We do NOT ENDORSE any Kamiaki Akita that would be purchased either outright or co-ownership that would be bred without regard to health clearances (ofa, cerf, thyroid), age, or condition. If this is being done, it is in VIOLATION of our contract! If you need more information concerning the above statement, you may contact us by phone.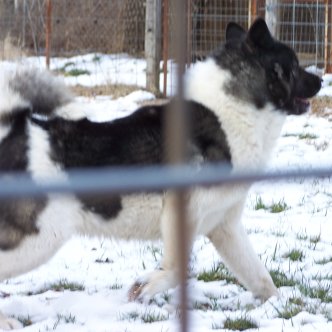 Tag - winter 2007
It was freezing cold and Tag was feeling frisky, I managed one quick snap. Tagamous is out of Teka and Rasslin. Bred by Kamiaki Akitas. He is the sire of Shelby,Ribbons, and Jasper.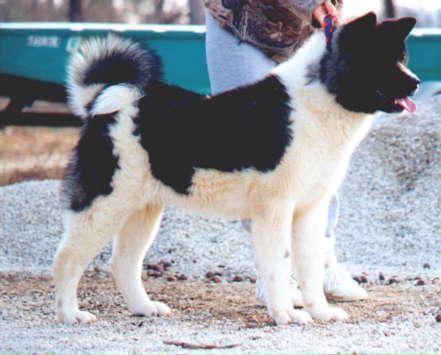 Tag at 7 months
Kamiaki's Black Beary Winter