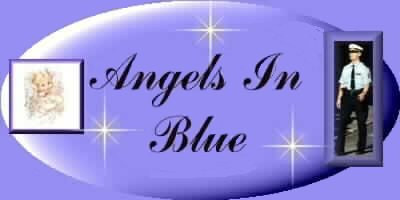 Elderly Abuse
Much is said about battered women, domestic violence and child abuse, and I agree that it must be stopped. No human should suffer physically, mentally or verbally at the hands of another human. But what about our seniors who are being abused every day.
What Is It?
Elder abuse is the maltreatment or neglect of dependent older people. It can be passive neglect, psychological abuse, financial abuse, active neglect or physical abuse. Except in the instance of passive abuse, which is not intentionally caused and arises when a caregiver is overworked or underinformed, elder abuse is a deliberate act of a hostile perpetrator.
Unlike children, the elderly are responsible for themselves unless they are declared incompetent. Yet many are frail, dependent and vulnerable and, as such, are subject to abuse. Elder abuse cuts across gender, class, race and age lines. In 60 percent of elder abuse cases, the abusers are spouses; 20 percent are adult children; and 20 percent are siblings, grandchildren, boarders or caregivers.
Often, in cases of passive neglect, tensions result from complicated, conflicted or unresolved family relationships. Occasionally, caregivers and family members find themselves stressed by the responsibility and thus become neglectful.
In more active forms of abuse, there is actual intent to inflict harm or deprivation on the older person. In many cases, the caregiver is motivated to abuse by greed or a wish to exploit his or her charge. Or the caregiver may become increasingly resentful of his or her situation and responsibility.

Types of Abuse
Physical Abuse:
Any physical pain or injury which is willfully inflicted upon an elder by a person who has care or custody of, or who stands in a position of trust with that elder, constitutes physical abuse. This includes, but is not limited to, direct beatings, sexual assault. unreasonable physical restraint, and prolonged deprivation of food or water.
Possible indicators of Physical Abuse
Cuts, lacerations, puncture wounds.
Bruises, welts, discoloration.
Any injury incompatible with history.
Any injury which has not been properly cared for (injuries are sometimes hidden on areas of the body normally covered by clothing).
Poor skin condition or poor skin hygiene.
Absence of hair and/or hemorrhaging below scalp.
Dehydration and/or malnourished without illness-related cause.
Loss of weight.
Burns: may be caused by cigarttes, caustics, acids, friction from ropes or chains, or contact with other objects.
Soiled clothing or bed.
___________________________________________________________
Financial Abuse:
Any theft or misuse of an elder's money or property, by a person in a position of trust with an elder, constitutes financial abuse.
Possible indicators of Financial Abuse
Unusual or inappropriate activity in bank accounts.
Signatures on checks, etc., that do not resemble the older person's signature, or signed when older person cannot write.
Power of attorney given, or recent changes or creation of will, when the person is incapable of making such decisions.
Unusual concern by caregiver that an excessive amount of money is being expended on the care of the older person.
Numerous unpaid bills, overdue rent, when someone is supposed to be paying the bills for a dependent elder.
Placement in nursing home or residential care facility which is not commensurate with alleged size of estate.
Lack of amenities, such as TV, personal grooming items, appropriate clothing, that the estate can well afford.
Missing personal belongings such as art, silverware, or jewelry.
Deliberate isolation, by a housekeeper, of an older adult from friends and family, resulting in the caregiver alone having total control.
___________________________________________________________
Neglect:
The failure of any person having the care or custody of an elder to provide that degree of care which a reasonable person in a like position would provide constitutes neglect. This includes, but is not limited to:
Failure to assist in personal hygiene or the provision of clothing for an elder.
Failure to provide medical care for the physical and mental health needs of an elder. This does not include instances in which an elder refuses treatment.
Failure to protect an elder from health and safety hazards.
Possible indicators of Neglect by Caregiver
Dirt, fecal/urine smell, or other health and safety hazards in elder's living envrionment.
Rashes, sores, lice on elder.
Elder is inadequately clothed.
Elder is malnourished or dehydrated.
Elder has an untreated medical condition.
Possible indicators of Abuse from the Caregiver
The elder may not be given the opportunity to speak for him or herself, or see others, without the presence of the caregiver (suspected abuser).
Attitudes of indefference or anger toward the dependent person, or hte obvious absence of assistance.
Family memmber or caregiver blames the elder (e.g. accusation that incontinence is a deliberate act).
Aggressive behavior (threats, insults, harassment) by caregiver towared the elder.
Previous history of abuse of others.
Problems with alcohol or drugs.
Inappropriate display of affection by the caregiver.
Flirtations, coyness, etc as possible indicators of inaappropriate sexual relationship.
Social isolation of family, or isolation or restriction of activity of hte older adult within the family unit byt he caregiver.
Conflicting accounts of incidents by family, supporters, or vitim.
Unwillingness or relluctance by the caregiver to comply with service providers in planning for care and implementation .
Inappropriate or unwarrented defensiveneess by caregiver.
___________________________________________________________
Self-Neglect:
Failure to provide for self through inattention or dissipation. The identification of this type of case depends on assessing the elder's ability to choose a life-style versus a recent change in the elder's ability to manage. self-neglect.
Possible indicators of Self-Neglect.
Inability to manage personal finances, e.g. hoarding, squandering, giving money away or failure to pay bills.
Inability to manage activities of daily living, including personal care, shopping, meal preparation, housework, etc.
Suicidal acts, wanderings, refusing medical attention, isolation, substance abuse.
Lack of toilet facilities, utilities or animal infested living quarters (dangerous condistions).
Rashes, sores, fecal/urine smell, inadequate clothing, malnourished, dehydartion, etc.
Changes in intellectual functioning, e.g. confusion, inappropriate or no response, disorientation to time and place, memory failure, incoherence, etc.
Not keeping medical appoints for serious illness.
______________________________________________________________
Psychological/Emotional Abuse:
The willful infliction of mental suffereing, by a person in a position of trust with an elder, constitutes psychological/emotional abuses. Examples of such abuse are: verbal assaults, threats, instilling fear, humiliation, intimidation, or isolation of an elder.
Possible indicators of Psychological/Emotional Abuse Helplessness
Hesitation to talk openly
Implausible stories
Confusion or disorientation
Anger Fear
Withdrawal
Depression
Denial
Agitation
___________________________________________________________________
Abandonment:
Abandonment constitutes the desertion or willful forsaking of an elder by any person having the care and custody of that elder, under circumstances in which a reasonable person would continue to provide care of custody.

Some Guidelines for the Prevention of Abuse of the Elderly
Elderly people are often the target of various types of abuse because they are perceived to be fragile and defenseless. Such abuse can take many forms ranging from physical acts of violent crime to emotional abuse to scams of various sorts. The following guidelines are presented to help curb these acts of abuse. As a care-giver, friend or family member you should learn to recognize the signs of elderly abuse including unusual injuries (such as bruises, welts, scratches, bite marks) and signs of neglect (such as long periods of isolation, poor hygiene, and malnutrition). Many locales have mandatory reporting laws and guidelines which you should keep up-to-date with. If you are abused or are aware of someone who is being abused, notify the authorities immediately.
To prevent isolation, maintain contact with other senior citizens in your community by telephone or home visits. Widen your circle of friends. Open lines of communication between yourself and your children. If possible, establish daily contact with friends and relatives.
Discuss with your children the requirement for care when you will be unable to care for yourself.
Familiarize yourself with all community support services, including visiting nurse care, home health aides, household help and senior day care centers.
Before hiring people to help around your home, check references. If aides are provided through a health care service, make sure they perform background checks on their employees.
If you experience abuse of any sort from a home care provider, immediately report it to the police and to the service that hired the worker.
Have ready access to an abuse hot line for the aged.
Join a Neighborhood Watch Program. Meet your neighbors and know who they are.
Put your finances in order now before it is too late. Prepare a will. Learn about powers of attorney, guardianships, and living wills.
Assign someone you have trusted for a long time to take over your financial matters in case of an emergency.
Do not sign anything unless it is reviewed by someone that you have good reason to trust.
Many scams target the elderly. Do not give out personal information to strangers. This includes social security number, credit card numbers and expiration date, date of birth, PIN numbers, and bank account information.
Take your time before deciding to buy something from a telephone or other type of solicitor. It is not rude to take your time. One tip-off that you are being scammed is when the solicitor says you need to make up your mind right away.
Check references and seek advice that is competent and trusted before making any significant expenditure. Avoid doing business with strangers whose reputation is unknown.
To prevent robbery have all regular payments and Social Security checks deposited directly to your bank account.
Avoid unsolicited conversations with strangers
Avoid congregations of adolescents and isolated, sparsely travelled streets.
Learn where to find help in your community, but seek help. Don't wait for help to find you. Your ostensible helper may actually be looking for your valuables.
Limit the amounts of money or valuables you carry to an absolute minimum.
Have keys ready for use when coming home.
Remember to lock your doors and windows.
If your adult child has a history of substance abuse, compulsive gambling, violence, mental illness or criminality, be certain of total recovery before extending an invitation to come live with you.

Links

Angels In Blue: Elderly Abuse Reporting Information by State

Angels In Blue: Arkansas Laws about Domestic Abuse, Child Abuse, Elderly Abuse

Elderly Abuse by Michael G. Conner, Psy D

eMedicine Online Text - Emergency Medicine

Elderly Abuse

Elderly Abuse: I am free (Personal Wepbage)

InteliHealth: Elderly abuse

The National Elder Abuse Incidence Study

Children who abuse elderly parents (Artical with Q&A)

Elderly Abuse: It's A Sick World

Elderly Abuse Services: A Guide for Our Senior Citizens Going to Court

Learn about Elderly Abuse from Plainsense

Clearinghouse on Abuse and Neglect

AARP - Elder Law Forum

Elder Abuse Resources

Nursing Home Abuse Info Center

Elder Abuse and Neglect

Elder Abuse Law Center

NCEA ( National Center on Elder Abuse )