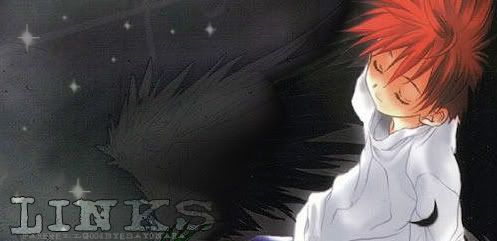 Last Link Update: September 17th, 2006

*annoyed with this page* Well, anyway, here is the place where you can find some of my favorite links to other pages, besides the pages that I adopted from. Their links are on the same page with the creatures adopted from them, unless noted otherwise. If you'd like to be put on this link page, please email me, if not, you can sign the free for all links at the bottom of the page~! AND IF YOU WANT TO LINK ME TO YOU (PLEASE DO) CLICK

Please Add Your Link!


You can send it to me by emailing me, and I will post it up here ASAP! Thanks to those of you that have donated links already!

Friends' Pages;
(gone)
(also gone?)
(closed and gone)
&

(gone)

Affiliates

(Deceased..)
Other Great Sites


































Dearly Deceased? (Broken links?)
(Lost amongst the rubble)
(stupid dencity..gone..)
(Deceased?)
(Gone..)
(Not Found?)
(Gone?)
(Forbidden?)
(Bye-bye...)
(Those who vanish without a trace..)
(I REALLY liked her work, too..)
(Website heaven is getting awfully full...)
(Farewell)
(A shame indeed..)