So You're Saying My Page Isn't Enough??!!
I am actually kind of selective about my links (I only link those who threaten exceedingly well),so you might want to check these pages out.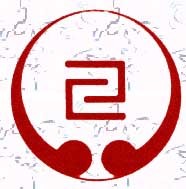 My Karate Style's Official Page.
This is SOOOO funny.

Snail Corp. (Robbie's Home page)

Heather's Spasticelasticsuperfantastic page.

A very in-depth Anime page. Good for people who want to get deeper into the Japanese animation scene.