Aldwin T. Mc Neal

"...ANY MAN'S DEATH DIMINISHES ME; BECAUSE I AM INVOLVED IN MANKIND, AND THEREFORE NEVER SEND TO KNOW FOR WHOM THE BELL TOLLS, IT TOLLS FOR THEE."
Excerpt from the poem "For Whom The Bell Tolls", by JOHN DONNE.
---
My name is Aldwin T. Mc Neal. I am presently incarcerated under wrongful conviction and sentence of death. I do not seek your sympathy. Only the moment it would take to answer the tolling of the bell.
I have been here, on death row, for eight years now. Every second has been agonizing and torturous upon my soul. Every minute is battle to maintain a positive state of mind and every hour a war for comfort. But, these things pale in comparison to the EVERYDAY struggle for freedom. I struggle to be free from this LIE. A lie born of the American Criminal Justice System. A system that prays on the weak, poor and those of colour. A system whose principle features boast EQUALITY, FAIRNESS and JUSTICE. But if you lack the resources (political connections, education of the system, money, etc), then these principle features in which the system is premised, vigorously escape you. And the end result of the obvious contempt for those who can not purchase their justice, is sadly choking and deeply pathetic.
I present to you such a case. Though it is a case writhed with the same common scheme and design associated with the lesser people's experiences in the SYSTEM, I ask that you reach for its content with compassion and understanding. Read without prejudice, but with an open heart and mind. Allow righteousness to compel your support for an Executive Reprieve undoing this wrong. Knock on the door of Governor George H. Ryan and scream for an investigation into the facts of this case. You ALL are my only resource, the voice of the people. Please, let your voices be heard.
SINCERELY,
Aldwin T. Mc Neal
#B63806
P.O. Box 99
Pontiac, Illinois 61764
E-mail: AldwinMcNeal@gmx.net

To contact Governor Ryan :
HON. GOVERNOR GEORGE H.RYAN
Governor of the State of Illinois
207 State House
Springfield, Illinois 62706
E-MAIL: governor@state.il.us

Governor Ryan has commuted all sentences to Life without Parole (January 11,2003) - Thank you all for your support

For more information contact:
Jonathan B. Lyons, investigator
STATE APPELLATE DEFENDERS OFFICE
CAPITAL LITIGATION DIVISION
600W. Jackson, Suite 600
Chicago, ILLINOIS 60661
Phone No. # (312) 814-5100

NOTE: Please find in MY CASE some evidence of my wrongful conviction. However, I am not able to present to you other evidence of my innocence. As the judge in this matter refused to turn over police reports, lab reports (for DNA testing and other forensic testing). Nevertheless, I do share with you what I've been able to obtain so far, through my investigator Mr Jonathan B. Lyons.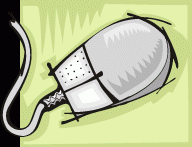 Please act today and help me regain my freedom!