POOR FOLKS BASS CLUB
Updated: 5-4-2002


Welcome to the Poor Folks Bass Club Home Page! We are a bass club located out of Boaz, Alabama. Our club is made up of people that work together and enjoy the sport of Bass Fishing. We were established in 1997. We hope that you will come back often and see the progress that we have made with our fishing and with this web page!


Lower on this page you will find links to go to other pages that explain more about our club. Also, you will find links on the bottom of the page that will take you to other fishing sites and also to Angelfire where you can register for your own free home page!

Thanks Angelfire!



GOOD LUCK IN YOUR OWN FISHING!
CLUB INFORMATION
TOURNAMENT SCHEDULE
TOURNAMENT RESULTS
TOURNAMENT STANDINGS
CLUB LINKS
CLASSIC INFORMATION
NEWSLETTER
FISHING LINKS AND ANGELFIRE
Bass Fishing Cyber Mall
Custom Tackle Supply
Angelfire - Easiest Free Home Pages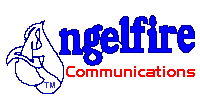 Email: inadt@aol.com