Here are two from Canada.
When Dagwood and Mr Money get
together watch out!!!
Ralph!! Australia my surfing buddy.
I hold his hand so he don't get lost
and comes out again.A real Toy
Pooh a real poohbear.
Always getting stuck in sticky situations
and a real teddy bear
Boone from Canada.
Always having problems with his keyboard
must be his fingers getting in the way!!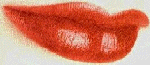 Adele
from Melbourne Australia.
No one every forgets those Lips not even her
hubby!!!
Keith from Sydney Australia
always reading the Newsgroups!!!
Michael from Germany
rides his bike
on the desert sands
Mudguts
from Queensland a real surfing dude.
Dreamboy from Maylaysia
never says much
but always playing music to let you know
he is there
Dingo from USA
thinks he is a dog but is a real wolf
Krash! N the Zoo...
Great family to chat
with you always get lots of juicy chat.
Eddy always bending
his elbow and feeding his face
a real Homer

Wally after a night
on the home brew he just wanders around