CONTACT
My Favorite Links

Screenplay Systems
Screenwriters Resource Center
Writers Guild of America
Directors Guild of America


Biography -------------------------------------------------------------------------------- Steven Spielberg was born on December 18, 1947 in Cincinnati, Ohio. His mother Leah Spielberg was a concert pianist and his father, Arnold Spielberg was an electric engineer who was part of the team that designed the first computers. His family moved from Ohio to New Jersey, and then to Arizona while he was just a young boy. Steven Spielberg is married to actress Kate Capshaw. They each have a child from a previous marriage (his was to actress Amy Irving) and share a biological son and daughter, and also an adopted son and adopted daughter. They recently had their fifth child together, a baby daughter named Destry Allen. Spielberg had been a film enthusiast from childhood. The first films he remembers seeing is Cecil B. DeMille's The Greatest Show on Earth (1952) and Walt Disney films. Spielberg began making short films before he was a teen, casting family members and friends as actors and placing himself as director. He won a contest with a 40 minute war film, Escape to Nowhere and his first box office success was the 140-minute Firelight, a science fiction story which was shown at a local theater. He studied in the film department of California State College, made regular trips to Universal Studios (where he would sport a suit and tie and be waved through by the guards) and in 1969 made his professional debut with a 24-minute short, Amblin'. With this film under his belt, he was finally granted a contract with Universal to do television work. Early television work included directing Joan Crawford in an episode of Night Gallery and the first ever series episode of Columbo. But his breakthrough came with the television movie Duel (1971), a thriller based on Richard Matheson's story about a travelling salesman who is mysteriously harassed by an anonymous truck driver whose face is never seen and motives are never revealed. With the success of Duel, Spielberg debuted as a feature film director with The Sugarland Express (1973) starring Goldie Hawn, William Atherton, Ben Johnson and Michael Sacks. He was then assigned to direct the film adaptation of Peter Benchley's novel, Jaws (1975). This thriller about a shark who terrorizes a New England beach community marked the beginning of the blockbuster, making $130 million and costing only $8.5 million. After Jaws, Spielberg had much more freedom in Hollywood. Therefore, he chose to direct a science-fiction drama of his own writing, Close Encounters of the Third Kind (1977). The film earned Spielberg his first Academy Award nomination as Best Director. Another blockbuster under his belt, Speilberg felt that it was time to do a different kind of story. Hence, the little known screwball farce about a Japanese attack on the coast of California just days before the bombing of Pearl Harbor, 1941 (1979). The film was a critical and box office bomb, but Spielberg didn't let that bring him down. The new decade marked new blockbusters from Steven Spielberg. Teaming up with his friend, George Lucas (Star Wars), the two created a fast-paced adventure thriller about archaeologist Indiana Jones (Harrison Ford). Raiders of the Lost Ark (1981), inspired by childhood memories of old cliff-hanger serials, pitted Indiana Jones against the Nazis in a race to find the Ark of the Covenant. The film was a box office smash, earning Spielberg his second Best Director nomination. Since its release, Raiders of the Lost Ark has been seen by millions and has become a classic of modern moviemaking, for its technical and storytelling aspects. How was Spielberg going to top Raiders? The answer was simple. A film about a boy and his alien friend. A film about childhood and growing up, and, easily one of Spielberg's best films. E.T. The Extra-Terrestrial (1982), an imaginative, enchanting, wondrous science-fiction tale quickly became the most successful film of all time. With this great opus, Spielberg earned his third Best Director nomination, although the award still alluded the young director. E.T. is one of the films Spielberg is most proud of, "the closest film to my own sensibilities, my own fantasies, my own heart." A week prior to E.T.'s opening, another Steven Spielberg film had been released. Poltergeist (1982) was not directed by Spielberg (who was the writer-producer) but instead by Tobe Hooper (Texas Chainsaw Massacre). During production and afterwards there were stories of problems between the producer and director, centering on the question of who the director actually was. (The Directors Guild even launched an investigation.) Poltergeist was Spielberg's fourth film he produced but did not direct, the other three being I Wanna Hold Your Hand (1978), Used Cars (1980), and Continental Divide (1981). With all the money he accrued from E.T., Poltergeist, and past blockbusters, Spielberg formed Amblin Entertainment in 1984. Housed in a luxurious building on the lot of Universal Studios, Amblin quickly became one of Hollywood's largest and most successful production companies. Out of Amblin, Spielberg produced such hits as Gremlins (1984), Back to the Future (1985), An American Tail (1986), and collaborated with Disney in producing the live-action/animated movie Who Framed Roger Rabbit (1988), a film that helped revive Disney's animation department. Even though he was a successful producer, Spielberg continued to direct. First, there was the sequel to Raiders ,Indiana Jones and the Temple of Doom (1984), another runaway success. The following year brought the film adaptation of The Color Purple (1985). Based on Alice Walker's Pulitzer Prize winning novel about the life of a black girl in the traditional South, it was considered Spielberg's first "adult film." Even though critics attacked the director for sweetening up the storyline, audiences felt that the film was touching and magnificently crafted. Nominated for nine Academy Awards including Best Picture (but not Best Director) the film did not receive a single statue. Later, in 1987, Spielberg was honored with the Academy's Irving G. Thalberg Award for his body of work. Less successful, both from critics and audiences, was Spielberg's second effort at a historical drama. Empire of the Sun (1987) follows the story of a young British boy who is separated from his parents during the evacuation of colonial China during WWII. Spielberg returned to his old roots two years later when he again teamed up with Lucas to create the third Indy film, Indiana Jones and the Last Crusade (1989), which introduced such characters as Indy's dad (Sean Connery) and Young Indy (played by River Phoenix and later spun off into a television show produced by Lucas and starring Sean Patrick Flannery). That same year marked the release of Always (1989), Spielberg's remake of Victor Fleming's A Guy Named Joe (1943). Spielberg returned in 1991, directing such talent as Robin Williams and Dustin Hoffman in the Peter Pan update Hook (1991). Although it seemed to be a hit with audiences (the highest grossing film of the year) it was considered a disappointment by critics and Hollywood. 1993 marked two big milestones in Steven Spielberg's career and filmmaking. First was the summer blockbuster Jurassic Park (1993), based on the novel by Michael Crichton. The film, a thriller about a theme park where genetically-engineered dinosaurs run amok, provided the classic Spielberg blend of terror, special effects, and storytelling. The movie set new speed records and became the most successful film in the world. The film is also notable because of it's convincing use of computer generated dinosaurs created by Lucas's special effects company, Industrial Light and Magic. Months after the release of Jurassic Park, Spielberg released a film that was completely different. Schindler's List (1993) was a holocaust drama about Oskar Schindler, a man who saved over 1,000 Jews from death in concentration camps. Spielberg had been wanting to make this film for many years, but had never been emotionally ready to attack it. Shot and directed beautifully, mostly in black and white, the film garnered critical praise and box office success. This was the film that finally gave Spielberg his Academy Award for Best Director. In a sense, Oskar gave Spielberg Oscar! In 1995, Steven Spielberg, former Disney chairman Jeffrey Katzenberg, and Record/Film Producer David Geffen announced the creation of a new studio which would churn out motion pictures (both live-action and animated), movies, television shows, and multi-media. The three men named the new studio, DreamWorks SKG and it is still in its infancy. It's first production was The Peacemaker, starring George Clooney (E.R.). The studio has produced a sitcom, Champs, which has since been cancelled, but it may have found a hit with the ABC series High Incident, an ER-style cop show which is in its second season. The partners have also purchased a Playa Vista site which was once owned by Howard Hughes to serve as their studio. Even though Spielberg has DreamWorks SKG, his production company has still been producing films under Universal and Warner but will presumably be moving to DreamWorks. The Lost World was then produced and directed as the sequel to Jurassic Park, which was not as good a hit as Jurassic Park, but really kept the viewers awake and excited. In February 1997, he began shooting Amistad, and when that is finished he will tackle Saving Private Ryan. -------------------------------------------------------------------------------- Updated: January 28, 1998. Biography copyrighted by ® A.C.T Productions Web-Site provided by WDC Interactive.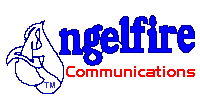 Email: amblin@mailcity.com