He is Jesus Christ, the Word of Life.
The one who existed from the beginning is the one we have heard and seen. We saw him with our own eyes and touched him with our own hands. He is Jesus Christ, the Word of life.
_ 1 John 1:1

And He said to them.
Go into all the world and preach and publish openly the good news (the Gospel) to every creature [of the whole human race]. _Mark 16:15 Amplified Bible

Revelation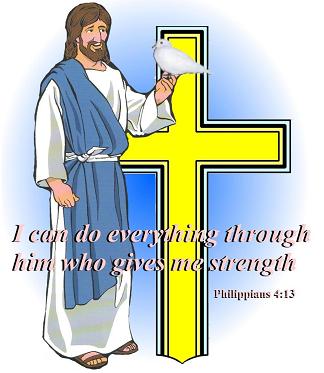 1) [This Is] the revelation of Jesus Christ [His unveiling of the divine mysteries]. God gave it to Him to disclose and make known to His bond servants certain things which must shortly and speedily come to pass in their entirety. And He sent and communicated it through His angel (messanger) to His bond servant John.

2) Who has testified to and vouched for all that he saw [in his visions], the word of God and the testimony of Jesus Christ.

3) Blessed (happy, to be envied) is the man who reads aloud [in the assembies] the word of this prophecy; and blessed (happy, to be envied) are those who hear [it read] and who keep themselves true to the things which are written in it [heeding them and laying them to heart], for the time [for them to be fulfilled] is near.
Revelation 1:1,3 Amplified Bible


This is the day the Lord has made; I will rejoice and be glad in it. _Psalm118:24

Because if you acknowledge and confess with your lips that Jesus is Lord and in your heart believe (adhere to, trust in, and rely on the truth) that God raised Him from the dead, you will be saved. _Romans 10:9 Amplified Bible

Jesus said, "All power is given unto Me in heaven and in earth." _Matthew 28:18

Jesus Christ the same yesterday, today and forever. _Hebrews 13:8


The Lord is my shepherd; I shall not want.

He maketh me lie down in green pastures: he leadeth me beside the still waters. He restoreth my soul: he leadeth me in the paths of righteousness for his name's sake. _Psalms 23:1-3 KJV

When Jesus Was Baptized
And when Jesus was baptized, He went up at once out of the water; and behold, the heavens were opened, and he [John] saw the Spirit of God descending like a dove and alighting on Him. _Matthew 2:16

Copyrightę2003-2004 Marsha Elaine Grant
All rights reserved.