Acknowledgements
I thank Bob Hay of the Wisconsin DNR for allowing me to photograph snakes in his collection so that I could have pictures of them to place on my website.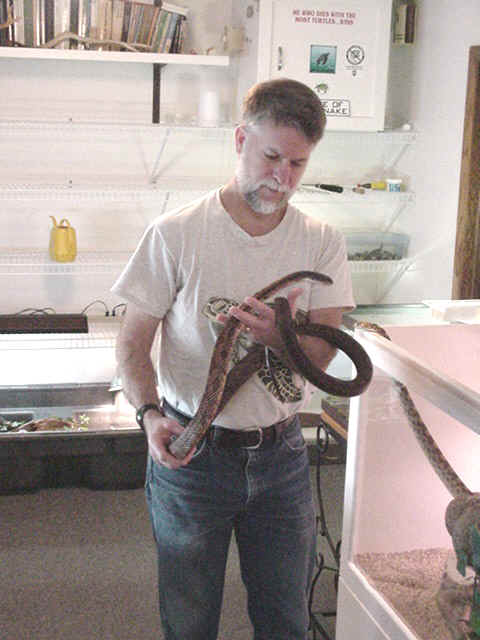 Bob with a Black Rat Snake legally owned for educational purposes. It should be noted that it is illegal for personal collectors to own this snake!
In addition, I thank Shane N. Jones (currently a graduate student at the University of Oklahoma) for his help in finding specimens in the field for photographs.
Here's Shane with his favorite kind of animal; rough fish. Actually, when Shane isn't out fishing for red horse or sheep's head, he's working as a graduate student studying aquatic invertebrates of stream-habitats at the University of Oklahoma.