Hello in the Ivars Tenters Home page !!!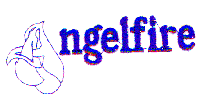 My Links
Spice Meichas ir krutas ???
Aizcapot uz mana drauga Robja HP.
D.J BoBo ! Man milakais dziedatajs.
Riga, Latvia

Mans vards ir Ivars Tenteris. Cau visi ! Es esmu 12 gadus vecs zens. Si lapa vel nav pabeigta,tapec ka es vinu tikai nesen atveru. Rakstiet man, par to ,ko Jus gribat te redzet !!! Mans mails ir leja . Send your E-mail to my E-box.
Last update date: 19.03.1999
Author: Ivars Tenteris
Email: ivars@natalie.rau.lv