The search for Lithium's attacker continues. Headed by Chris Reign who this week asked for the aid of fellow wrestlers on who the attacker was. These are the new suspects."We are close..I can feel it.." claims Chris Reign. Also the search for Pedro continues..
9/28/2k4
It was reported that today Jon Kowalski was found laying in a rubble of what used to be a table. It seems while replaceing a lightbulb on a ladder he fell off the ladder and threw the table...who'd a thought?
---
9/19/04
The hunt to find Lithium's attackers is still on. Chris Reign has taken it into his hands to find just who attacked his friend Lithium. So far Detective Reign has come up with 2 possible attackers..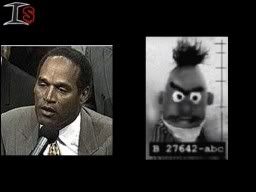 more as it becomes available and no..we still can't find where Pedro went with all that money. stay tuned!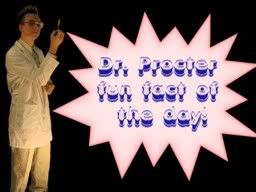 "Flea's can jump 130 times higher than their own height. In human terms this is equal to a 6ft. person jumping 780 ft. into the air."
---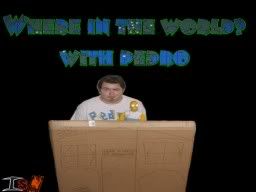 8/31/2k4
Where in the world? With Pedro the homless mexican. It was one of those idea's that sounded good on paper. We gave pedro a camera (cheapest we could find) and some money to go wherever he wanted, as long as he sent us pictures well after our first picture..we think this might have been a very bad idea.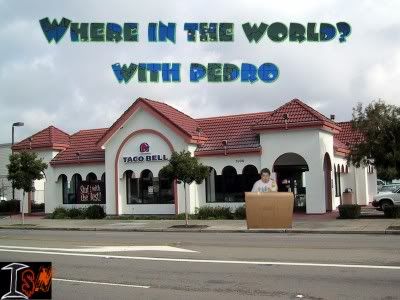 ---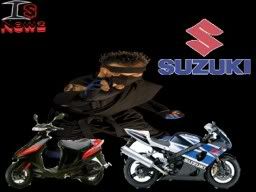 8/30/2k4
In a public misinturpitation Su-zaKu was thought of as Suzuki thus Suzuki calling him for some advertisments. When asked about it Su-zaku simply responded " SHUT UP! I WILL KILL YOU!" We then got the hell out of there beacuse he sounded true to his word.
---
8/24/04
Ed Kowalski got a distubring surprise for his birthday today. A cake was delivered around noon. Ed was hurd mumbling something about squirrels then bam Gaydolf Hitler pops out of the cake to sing a disturbing version of happy birthday but was cut off but ed attacking him. The cake didn't survive and Gaydolf barely did aswell. Gaydolf claimed " Well I don't see the big deal. Rebel X didn't ssssseem to mind on hisss bithday." So now another day to fear..your birthday.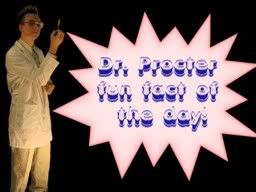 "Did you know that there are 206 bones in the adult human body and there are 300 in children. Get it?"
yup..thats about it..
---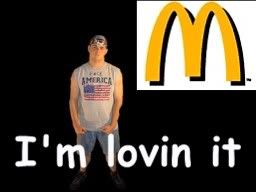 8/22/04
Over the weekend we were sent this photo in an email . It's not clear how they got this picture but it seems Rebel X was spotted at KFC over the weekend. InCW news have asked Rebel X about this his reply."F*** You! you stupid ****** *****. I hate you and the ***** ***** **** **** *** *** *** ***s! You got that?". He then claimed there is nothing wrong with eating there.."Look at the cornel do you see the way he dresses? He is one of US!" We have also had strange reports of Rebel X signing a deal with Mcdonalds for a I'm Lovin it commercial. Get back to you on this as soon as possible.
---
8/18/04
After Zero Tolerence Scott Talon and Nightmare were seen talking..well just Talon. It seems Nightmare has joined with Talon Reocrods. Leaving everyone stumped when asked about what kind of album he will put out Nightmare replied "....." So this can mean only one thing.. he will be makeing a Stomp like band that uses no words just sounds. Mr. Talon had no comment but Nightmare did have some things to say. "...............................!" Vicous words from the masked maniac.
---
8/17/04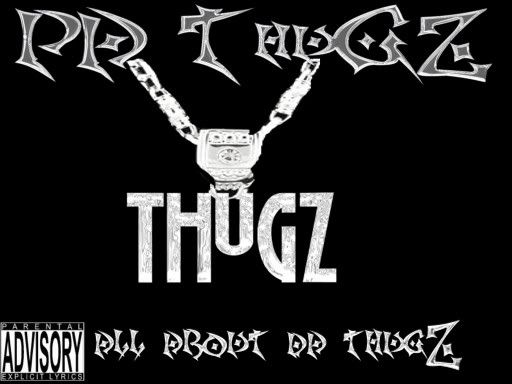 After losing a punk rocker/ F'n rockstar Talon records made took a surprising turn when signing a rapper PA ThugZ. Going from rock to rap wasn't easy but Talon Records is looking to be made out of all differnet kinds of music. PA ThugZ was about to sign with shday records but then changed his mind. Halfstack Hodai on the other hand has not been seen since the night he was let out of jail. it was said there was a big fight between Hodai and Talon and the agree'd to go there different ways. More on this and PA's album it's all about da thugz.