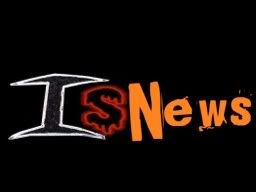 ---
Hot off the presses news about everyones favorite non Backyard and non Indy but somewhere in the middle Fed. Only updated when newsworthy stuff happens.
---
2/6/05
You all knew that former InCWer Ace Superme had joined the Air Force. We have been informed that a former InCW Interstate Champion The Jordinator has left and joined the army recently. We wish Jordinator the best of luck!
---
2/4/05
Show Name
It has been revealed that 2/26/05 will be The Return of Saturday Night Mayhem. A once every other week saturday show of InCW's is returning. Now InCW/SPWO show will be even better. Check previews for image and details.
---
1/27/05
Wanted Results..
Wanted results are up. preview section tweaked alittle still wating on the name of the show but the date is 2/26. Pics of Wanted 05 are on the way!
---
1/26/05
Day 1
Happy new years and all that. As they say out with the old and in with the new. So all the old rumors of last year are gone. This is where you will find REAL news concerning the InCW/SPWO. Of course this is a test..if you all out there want the old rumors back then Email me..and let me know. News on the next event date and card soon.
---
Looking for the old news site? click here..