Us not Yous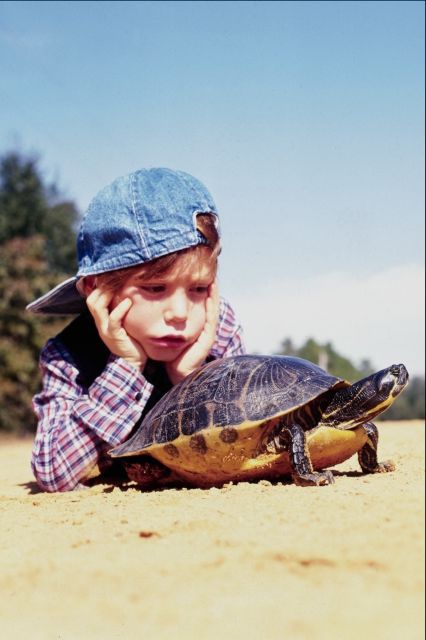 So ya wanna know a li'l history of us? Well good, cuz we have provided you with our background information for your benefit. This page contains everything you did not want to know about Litha (above left) and Lisa (above right). Don't pretend you aren't interested...you clicked didn't ya?
Aboot Leesaw
Name: Lisa Robyn Noble, or so i've been told
How Long Have You Been On The Earth: 16 years....silence CHILDREN MWA HA HA HA HA!!
Height: Questionable
Physical Description: My skin is kind of sort of brownish pinkish yellowish white. My eyes are greyish blueish green, but I'm told they look orange in the night. My hair is reddish blondish brown, but it's silver when it's wet. And all the colors I am inside have not been invented yet. Wow I love Shel Silverstein.
Favorite Bands: well..... Rancid, NoFX, Pulley, The Ramones, The Clash, The Sex Pistols, The Bouncing Souls, Dead Kennedys, Pennywise, The Hippos, Anti-Flag, Goldfinger, No Use For A Name, Millencolin, LTJ, The Vandals, The Beatles, The Smashing Pumpkins, Blondie, Led Zeppelin, The Ventures, Agnostic front, Velvet Underground, AFI, Dead on Tuesday, TRA, and we ofcourse cant forget people like Eric Clapton, Elton John, Billy Joel, Bob Marley, Jimi Hendrix, and David Bowie
Favorite Food: Rice Pudding
Favorite Cartoon: Space Ghost, Simpsons, and TMNT
Favorite Book: The Giving Tree and Perks of Being a Wallflower (thanks to Litha!!)
Personal Philosophy: If life was just a bowl of cherries, we'd eventually get sick and throw it up, or perhaps we'd swallow a seed...then we'd have a damn cherry tree growing inside of us. or something...
Likes: MUSIC, geetar, drawring, speech impediments, lucky charms, The Labyrinth, reading, intelligent conversations about gelatin products, sleeping, writing, thrift stores, silly dancing, muppets, livejournal, jars, animals, glasses, drama, nerds, waffle house, and cartoons
Dislikes: football, chalk boards, choreographed dancing, bad movies, meat, algebra 2, repetetive shoulder punches, hairballs, ultra violet rays, guns, clowns, conversations that begin and/or end w/ "shut up lisa!"
Anything Else: One time i found a rock in my shoe, it was pretty cool even though it didnt turn into a pony or a country or anything like that. My last name will be a rainbow someday....I swear it!
Aboot Leethaw
Name: Lalitha Varanasi
How Long Have You Been On The Earth: 15 years
Height: I hate this question
Physical Description: Injun
Favorite Bands: At this moment in time: The Clash, Velvet Underground, Catch 22, Swingin Utters, Less Than Jake, Against All Authority, Operation Ivy, Propagandhi, Good Riddance, The Riot Act, The Misfits, Blondie, The Beatles, The Queers, Pennywise, Rancid, The Ramones, Dead Kennedys, The Descendents, The Vandals, Dance Hall Crashers, Mad Caddies, Unwritten Law, Anti-Flag, Midtown, The Hippos, Strung Out, Face to Face, Bad Religion, Pulley, Jimmy Eat World, Dead on Tuesday, and Screeching Weasel
Favorite Food: Mexican food!
Favorite Cartoon: Hmmm...The Oblongs, The Simpsons, Pepper Ann, Teenage Mutant Ninja Turtles, and South Park
Favorite Book: Perks of Being a Wallflower...THIS IS THE BEST BOOK EVER! If you know me, talk to me and I'll letcha do the borrow.
Personal Philosophy: I like your mom and it's no fad..I wanna marry her and be your dad!
Likes: music, babbling, intelligent conversations, PEZ, waffle house, finding money, funny people. ice mocha blast things, reading, writing songs, chapstick, little kids!, the sound of rain, the smell of leather, wham, the velocity, sunglasses, singing in the shower, dancin in the streets, glasses, tape, nerds (candy and gentry), jumping, going to the zoo, making CDs, coca cola, listerine strips, cartoons, burritos, winning minesweeper, and your mom
Dislikes: stupid people (those who can help it but choose not to), chapped lips, people that attempt to enforce their beliefs on you (im not a hypocrite...), balloons that pop, the bastard kids that wont give the damn bunny his Trix, filling out surveys, and you
Occupation: Babysitter! Ahahahaha! Im so cool!!
Significant Other: my pez dispenser
Anything Else: i feel like rambling..hmm, today boys n girls, i wud like to discuss pez. pez=god. why does pez equal god? I quote Roger (of LTJ fame) "To simplify it, pez dispenses sugar, and is collectible." so, pez gives us sugar, sugar makes us happy, pez then becomes our source of happiness, and the source of happiness necessitates worship, making pez or the pez dispenser, if u will, worthy of the title of god. pez provides us with intense rapture, pez gives life a new meaning, pez helps u think clearly, but pez can also be dangerous. pez is addictive. pez addicts are cursed with this insatiable desire for pez. pez is god, but worshiping this deity comes with a price. one must- bah! i digress..never mind, I don't know what the hell I'm talking about and this is fruitless..my cue to exit...