6800 Lawyers Rd., Spotsylvania, VA 22551;
Phone: 540-854-5503;
2001 Daniel K. Ludwig Dr.,
Woodbridge, VA
22191; Phone: 703-730-8205;
Fishing Reports
Its that time of year. Even though fishing remains good, reports are now few and far between as winter approaches. We will do our best to try and keep up with what is occuring and post the info here.


Weekly Fishing Report: + February 2019 Outlook
Steve Chaconas National Bass Guide Service
Slight Warm Up

Look for warmer areas, like Four Mile Run, Blue Plains, and Possum Point. Other creeks have discharge plants warming water to 50 degrees.

Until then, expect water to be around 40 degrees. A slight warmup this week. Highs around 40 to 50 by mid-week. Overnight lows staying above freezing.

Cold water fishing involves spinning tackle: Quantum Smoke spinning reels and 7 foot rods of varying actions, none too heavy. Line is simple. Use 10-15 pound Gamma Torque braid with 6-8 pound test Edge fluorocarbon leaders. Tie the leader about five inches from the rod tip to the reel handle. This keeps the knot out of the reel' and for pitching the knot is past the rod tip. I tie blood knots. Not easy, but it's small and won't break.
Two of the most versatile techniques year round, but especially good this time of year are the split shot and drop shot rigs. Use the same weights, ¼ ounce Water Gremlin Bull shot, and hooks 2/0 Mustad Mega Bite. For baits, try green pumpkin centipedes soaked in garlic Jack's Juice bait spray. Work both slowly. For the split shot rigs, use an 8-10 inch leader and slowly drag a few inches and pause. For the drop shot, slight shakes and let it sit. Fish close to and down drops.
February
January water temperatures got down to an icy 40 degrees and things cleared up just fine for February! Fish are where we want them, on drops and edges, keeping them grouped up making for some great winter fishing! Water temperatures hover around 38 and occasionally up to 45. It's important to pay attention to warm spots…2 degrees can make a HUGE difference. Fishing during the warmest part of the day will be more productive with moving lures.
When determining depth and speed…i.e. lure and presentation selection, remember outgoing tides bring warmer water below Blue Plains and incoming tides can lower water temperatures by 5 degrees.
FISHING REPORT By Charlie Taylor
CONTAINS REPORTS FOR MOST LAKES, RESERVOIRS
AND RIVERS AROUND THE STATE
Fishing Report - February 15, 2019
POTOMAC RIVER - D.C. - Regardless of the cold weather, the amount of available light is causing the fish to think about spawning. Put away the idea that all the fish are located on the bottom awaiting springtime water temperatures. White perch are starting to move up the river. Largemouth bass are moving into the prespawn stage. This means that they are holding in 10-15 feet of water and moving up on shallow banks or flats to feed. Jig 'n pig, small plastic grubs and Silver Buddies are the more successful baits. Some of the more productive areas are Blue Plains, The Spoils, main river bridge pilings, Washington Sailing Marina, Four Mile Run and Columbia Island Lagoon. Crappie are schooled and moving into shallow water. Live minnows and tiny jigs are the preferred baits.
FISHING REPORT October 31, 2018 NO UPDATES
Fredericksburg Free Lance-Star
RAPPAHANNOCK RIVER: Chris Hicks reports clear water and good bass fishing, with anglers bringing in one bass over 6 pounds and another over 5 last weekend.
POTOMAC RIVER: Reel Bass Adventures reports water temperatures are in the 50s and there is a strong crank bait bite around hard cover. Use a small, deep-diving crank bait over rocks and wrecks






The Maryland Department of Natural Resources would like to remind the angling community the recreational striped bass open season in Chesapeake Bay and its tidal tributaries will close at 11:59 p.m. Dec. 15, 2018.
Updated: February 14th, 2019 by Stan Cobb
(Next Update: February 22, 2019)
Saltwater- The best thing going right now is the Seabass bite occurring out on ocean structures. There is currently a month long open season during February. Folks are waiting for the Bluefin Tuna bite to take off. We had a bit of a spark over the last 2 weeks, but this week has been slow. There have been some Blackfin Tuna and Mahi caught over the last week, however
Freshwater- Yellow Perch are on the minds of many that enjoy tidal water fishing. Reports have been slow, but good catches are occurring. Some of the conditions haven't been the best, but folks are making the best of what they're faced with. The creeks along the Rappahannock, Potomac, and Chickahominy rivers have been the more popular. Silver buddies, small grubs, and small to medium minnows are what's being used. Bass fishing has been very good on the Chickahominy lately. The baits to use have been lipless cranks, jerkbaits, silver buddies, and jigs.
Posted on February 13, 2019 by Capt. Art
Capt. Art Conway of Conway's River Rat Guide Service (804-514-1486) out of Ed Allen's Boats and Bait reported that Chickahominy Lake mid-day water temperatures were in the middle 40's in the lower main lake on Wednesday (2/13/2019). The lake level was about 3 inches above the top of the dam. The water was light brown and moderately cloudy in the central lake, with very cloudy water near downwind shorelines.
Some blue cats and bullheads were along drop-offs and in channels in the main lake while others had dispersed onto flats. When active, cats were hitting live minnows and cut bait. Most crappie were on drop-offs and in channels in the main lake, especially near wood cover, but should begin moving into the major creeks soon.
Jim Hemby Striper Guide Lake Anna Daily Journal
Potomac River Fishing Report FB Page
The Boathouse at Fletchers Cove
What's Happening at Fletcher's Boathouse
FishermansPost – Hatteras – Ocracoke Outerbanks fishing reports & information
West Virginia Stream Conditions
Weekly Fishing Report -- Updated every Wednesday afternoon
POTOMAC RIVER
132 Boat Ramps and
Access Points!
NOTICES
Fishing Report The recreational open striped bass season on thePotomac River will close Dec. 31, 2018.
The Atlantic Ocean, coastal bays and tributaries remains open to recreational striped bass fishing with a two per-day limit year-round.
For more detailed information regarding Maryland's striped bass season, please visit the online guide or interactive map.
11550 Lakeridge Parkway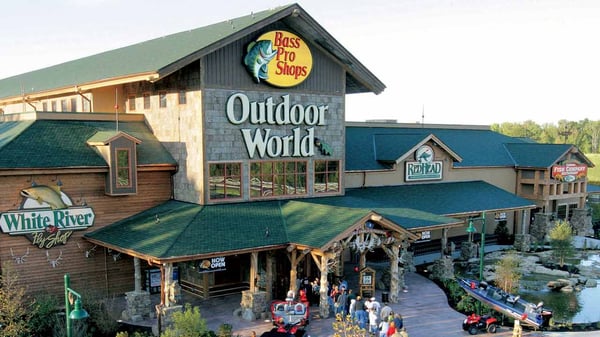 Bass Pro Shops Ashland
Open until 9:00 PM

11550 Lakeridge Parkway Ashland, VA 23005