Casey's Trip to Europe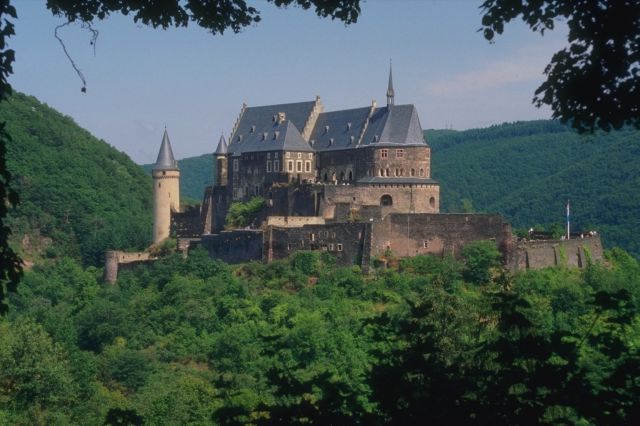 Hey everyone! Sorry it has been soooooo long since I updated this. I just got back from 11 days in Spain and Italy. Barcelona was wonderful. However, Italy was not so good. It was great to see Pawp and Jayj, but after some very stressful days of traveling, I think they were very glad to be back in the US. I got to see Sarah, my friend from Austin College. It was great to see her again! Tomorrow morning I leave for 6 days in Luxembourg and France (Strasbourg and Paris). I will be back in Belgium for about a week and a half, then I'm off to a weekend in London. Just a few days after that I will be home. As of April 11- It's just 25 days til I'm back in America! I'm anxious to see all of you when I get back. I won't be doing much more updating of my pictures because I'm using up my "real" film instead of the digital. Hope everything is good! Happy Easter!
Send me some emails and let me know what's going on with all of you!!!
Here is my mailing address- If you write, please address the envelope in large capital block letters. The Belgian alphabet is different from ours.
Casey Pullen
UFSIA Studentenhome
Koningstraat 8
B-2000 Antwerpen 1
Belgium
My phone number here is 011 32 3 275 5 203.
Email: pullencv@jmu.edu
AOL IM: caseyp923
Yahoo Messenger:caseyp923

Look at these sites to find out more about my trip.
JMU website describing the study abroad program.
My UPDATED class and travel schedule. Use this to find out what I am doing and good times to call (remember its 6 hours later in Belgium than Virginia).
The University of Antwerpen. This is where I will be taking classes and living in dorms.
Europe Map
Belgium Weather Forecast (it has been snowing a lot lately!)
Best place to get International phone cards
My Pictures!
New Picture Site!
Another Picture Site!