ULTRASOUND TRAINING in INDIA
GENESIS SCANS- INDIA
5 WEEKS COURSE ( Comprehensive) ; COLOUR DOPPLER COURSE ( 1 Week); 6months ULTRASOUND TRAINING
SEE ALL SCANS DONE AT GENESIS SCANS. LIBRARY. VIDEOS. CDs.
HANDSON SESSIONS. AUDIOVISUAL LECTURES. DISCUSSIONS.
ACCOMODATION AVAILABLE ( independent partly furnished apartment with CTV (cable connected), Fridge etc. 2mins walking distance from the Scan center. No cooking allowed.
ONE WEEK COLOUR DOPPLER COURSE starts on 18th MARCH 2013 .
21st JANUARY 2013 & 8th APRIL 2013-- - COMPREHENSIVE ULTRASOUND TRAINING - 5 weeks course and 6months course
6 months ULTRASOUND TRAINING.. starts on 21st JAN 2013 and on 8th APRIL 2013
This is a quality diagnostic ultrasound laboratory where state of the art scanning is performed. Transabdominal, TransVaginal, Endorectal, Small parts imaging, Duplex and colour doppler imaging

The center offers doctors 5weeks training programme which includes : (1) Observing all scans done during the days work. (2) Audiovisual lectures on important aspects and case studies. Most lectures are Powerpoint presentations. (3) Didactic discussions. (4) Videos on case studies,disease entities and interventional procedures. (5) Access to an excellent collection of latest Ultrasound books and journals. (6) Handson training with scanning machine on volunteers and some patients. (7) Course starts 21st JANUARY 2013 AND ON 8TH APRIL 2013( 5 weeks COURSE...Comprehensive program covering all aspects of Diagnostic and Interventional Ultrasound including Colour Doppler) Course Fees : Rs.40,000 (8) COLOUR DOPPLER TRAINING ( 1week course) available. Course starts on 18th MARCH 2013. Sonologists with minimum 3yrs experience or GENESIS TRAINED SONOLOGISTS or doctors with radiology diploma or degree are eligible to join. Course Fees : Rs20,000 (9)Periodic Tests and Assignments must be undertaken during the training period. (10)6 months ULTRASOUND TRAINING:( Starts 21st JAN 2013 and on 8th APRIL 2013) For those who are looking for a 6months training programme, we offer it. This program will involve exhaustive reading and undertaking of periodic review exams, discussions and Case studies. A total of 12 exams will be conducted during the 6 months period. Consistently good performance is expected. Course Fees: Rs 60,000 (11) There are several lodges in the vicinity ( walking distance) since GENESIS SCANS is located in the heart of the City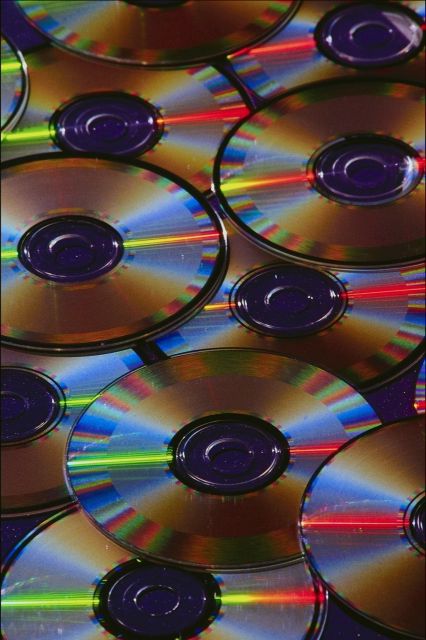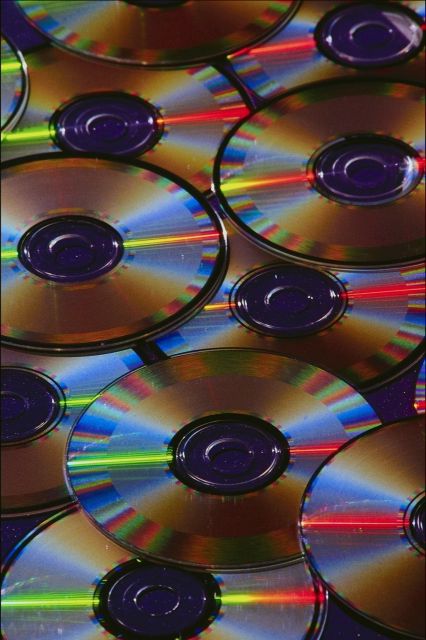 DOPPLER SYLLABUS
THE FOLLOWING TOPICS WILL BE COVERED DURING THE DOPPLER COURSE Doppler Physics, Knobology and Machine Optimisation, Carotid & Vertebral system Doppler, Peripheral vascular studies ( LOWER LIMB arterial and Venous),Peripheral vascular studies ( UPPER LIMB arterial and Venous) Small parts Doppler ( Infertility and Impotence.. Varicocele lookup and PENILE DOPPLER), Doppler in Obstetrics with emphasis on SGA fetus and fetal hypoxia, Doppler in gynecology with insight into Pelvic congestion syndrome, Abdominal Doppler applications (Hepato biliary, and Renal).RENAL DOPPLER in conditions other than RENAL ARTERY STENOSIS etc etc AV fistula PRE OPERATIVE workup. AV FISTULA evaluation for Function.
TEACHING FACULTY
Worldwide, it is likely that much of the ultrasonography currently performed is carried out by individuals, with in fact, little or no formal training. Training should be a priority, as a significant benefit in health care will result from improved skills in the performance and interpretation of ultrasound examinations. Uniform standards for training physicians do not generally exist . Many ultrasonography practitioners do not have adequate experience, and an even greater number would benefit from additional training. However, educational opportunities are often limited, and a standard curriculum to ensure the mastery of minimum essential skills has not been defined. In developed countries the greatest need is for to maintain and increase levels of competence, whereas in developing countries both entry-level training and continuing education are needs. The appropriate training of the users of diagnostic ultrasound is the most important requisite for the improvement and rational application of ultrasonography in medical practice. The use of diagnostic ultrasound by individuals with inadequate knowledge and skills increases the likelihood of unnecessary patient examinations and misdiagnosis and imposes additional costs on the health care system. Misinterpretation of ultrasound images is a significant risk in ultrasound diagnosis. Because ultrasound scanning is operator-dependent, it is imperative that the sonographer has proper training in order to achieve the expected diagnostic capabilities of the technique. The skill of effective scanning lies in the operator's ability to maximize the diagnostic infor- mation available and in being able to interpret the appearances properly. This is dependent upon: (1)Clinical knowledge—knowing what to look for and why, knowing how to interpret the appearances on the image and an understanding of physiological and pathological processes. (2)Technical skill—knowing how to obtain the most useful and relevant images, knowledge of artifacts and avoiding the pitfalls of scanning. (3)Knowledge of the equipment being used—i.e. making the most of your machine. The operator must use the controls to their best effect. There are numerous ways in which different manufacturers allow us to make compromises during the scanning process in order to improve image quality and enhance diagnostic information. It is far better to have a scan performed properly on a low-tech piece of equipment by a knowledgeable and well-trained operator than to have a poorly performed scan on the latest high-tech machine . A good operator will get the best out of even the lowliest scanning device and produce a result that will promote the correct patient management. A misleading result from a top-of-the-range scanner can be highly damaging and at best delay the correct treatment or at worst promote incorrect management. The operator should know the limitations of the scan in terms of equipment capabilities, operator skills, clinical problems and patient limitations, take those limitations into account and communicate them where necessary. DR.UDAYAKUMAR & DR. MEGALADEVI form the teaching faculty and they both have more than 26years teaching experience each. They will ensure that the training imparted will fulfill the goals outlined above. More than Two Thousand eight hundred doctors from all over India and Abroad have been trained at GENESIS SCANS ULTRASOUND TRAINING CENTER.
ULTRASOUND EQUIPMENT
The new addition in equipment is MINDRAY M7 COLOUR DOPPLER Ultrasound MACHINE with 4 probes.It has unbelievable resolution, colour sensitivity and ALL modern features and excellent image quality. Our other ultrasound machines are (1)Toshiba's NEMIO XG COLOUR DOPPLER MACHINE with 4 probes that was installed in Feb 2007. It has amazing features and excellent image quality. (2)WiproGE's Logic500Pro Colour doppler with 5 probes and biopsy guide , (3)Toshiba's ECCOSEE Colour doppler with 4 probes and biopsy guide, (4)Fakuda Denshi B/W Ultrasound system and (5)MINDRAY B/W Ultrasound. (6)Mindray colour doppler M7 machine. In addition, equipment dealers would bring in their machines to display. WE HAVE STARTED ENROLLING DOCTORS for THE "5weeks COMPREHENSIVE Ultrasound training" that starts from 21st JANUARY 2013 and on 8th APRIL 2013..................................ONE WEEK COLOUR DOPPLER COURSE will start on 8th MARCH 2013. 6 months ULTRASOUND TRAINING: Starts on 21st JANUARY 2013 and on 8th APRIL 2013. For those who are looking for a 6months training programme, we offer it. This programme will involve exhaustive reading and undertaking of periodic review exams, discussions and Case studies. A total of 12 exams will be conducted during the 6 months period. Consistently good performance is expected.
WHO CAN DO ULTRASOUND in INDIA
PNDT ACT
PNDT ACT... we provide what we think may be of use to you and for your Information.. You can check out the latest amendments if any at http://www.medlineindia.com/acts/PNDT_Amendment_Rules_2003.htm ===================================================================== The Pre-Natal Diagnostic Techniques (Regulation and Prevention of Misuse) Amendment Rules, 2003. G.S.R.109(E).- In exercise of the powers conferred by section 32 of the Pre-Natal Diagnostic Techniques (Regulation and Prevention of Misuse) Act, 1994 (57 of 1994), the Central Government hereby makes the following amendments to the Pre-Natal Diagnostic Techniques (Regulation and Prevention of Misuse) Rules, 1996. 1. (1) These may be called the Pre-Natal Diagnostic Techniques (Regulation and Prevention of Misuse) Amendment Rules, 2003. (2) They shall come into force on the date of their publication in the official gazette. 2. In the Pre-Natal Diagnostic Techniques (Regulation and Prevention of Misuse) Rules, 1996 (hereinafter referred to as the said rules) in rule 1, for sub-rule (1) the following sub-rule shall be substituted, namely:- "(1) These Rules may be called the Pre-conception and Pre-natal Diagnostic Techniques (Prohibition of Sex Selection) Rules, 1996." 3. In the said rules, in rule 2, clause (d) shall be omitted. 4. In the said rules, for rule 3 the following rule shall be substituted, namely:- "3. The qualifications of the employees, the requirement of equipment etc. for a Genetic Counseling Centre, Genetic Laboratory, Genetic Clinic, Ultrasound Clinic and Imaging Centre shall be as under: ……….. (3) (1) Any person having adequate space and being or employing (a) Gynaecologist having experience of performing at least 20 procedures in chorionic villi aspirations per vagina or per abdomen, chorionic villi biopsy, amniocentesis, cordocentesis foetoscopy, foetal skin or organ biopsy or foetal blood sampling etc. under supervision of an experienced gynaecologist in these fields, or (b) a Sonologist, Imaging Specialist, Radiologist or Registered Medical Practitioner having Post Graduate degree or diploma or six months training or one year experience in sonography or image scanning, or. (c) A medical geneticist. may set up a genetic clinic/ultrasound clinic/imaging centre. For more information, you may check out this link http://www.medlineindia.com/acts/PNDT_Amendment_Rules_2003.htm
---
Of interest would be 3 1b stating a Sonologist, Imaging Specialist, Radiologist or Registered Medical Practitioner having Post Graduate degree or diploma or six months training or one year experience in sonography or image scanning,