Hellcats Ice Hockey
Hellcats News
New Hellcats web site in the works. site will be moving from www.angelfire.com/un/hellcats to Hellcatshockey.com in the near future.
# 37 George Price is leaving the team for the Army!!!!
Due to George going away to Army boot camp he will no longer be playing with the Hellcats Ice Hockey Team. George will have his spot on the team waiting for him when he returns from his training. The Hellcats Hockey team would like to wish George the best of luck in his career choice.
Hellcats acquire Forward Miguel Diaz for the rest of the season. He will be wearing the # 11 for the remainder of the 2004-05 season. He will wear No. 20 next season.
Pics from the Hellcats Beef and Beer can be found on the Pic page.
Hellcats 1st Ever Beef And Beer !!!!!!
The Hellcats 1st ever beef and beer was held on Feb. 5 2005 @ 8:00pm. The turn out was better than expected and everyone looked like they had a good time.After the beef and beer the party moved over to Dangerous Curves and the real fun started. No pics are available of the after party. (Dam!!!)
Hellcats Player of the Beef and Beer
# 8 Robert Zebel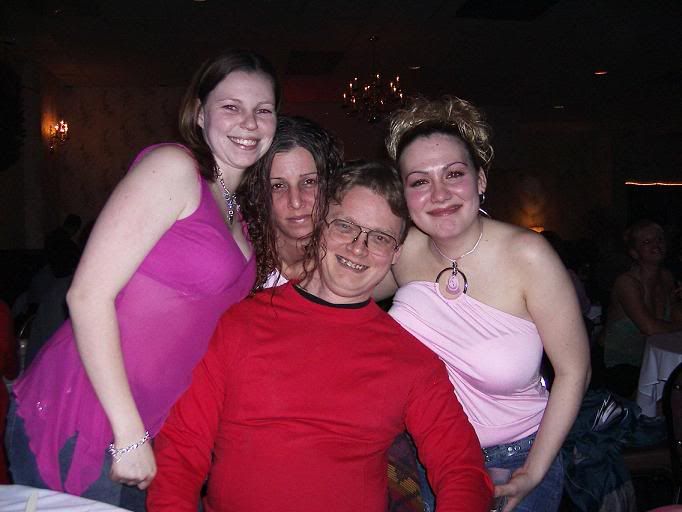 Look at this Pimp !!!!
Hellcats Next Game
The Hellcats play Fri. 2/18/05 against the Slashers in rink B @ 10:15 pm.