Just a few things to think about!

The Scriptures:
The Holy Bible is the inspired Word of God, given to us by God our Creator to be a "lamp unto our feet and a light unto our path" (Psalm 119:105).
The Word of God is living and active, and sharper than any two-edged sword (Hebrews 4:12). The Word of God is the sword of the Spirit (Ephesians 6:14). The gospel is the power of God to save (Romans 1:1.6).
The Scriptures are a sacred revelation, written by holy men of old who wrote as they were moved by God's Holy Spirit. These writings are the divinely appointed standard and guide to faith and practice. Holding fast this truth, that "all Scripture is given by inspiration of God, and is profitable for doctrine, for reproof, for correction, for instruction in righteousness" (2 Timothy 3:16), we are to study, memorize and obey it, that we may grow in faith, wisdom and spiritual strength through our knowledge of and adherence to its tenets.
God's Word as revealed in the Holy Bible should be the basis and cornerstone of all our beliefs and practices. It is the mainstay of our spiritual strength and nourishment; its principles form the foundation of the instruction we give our children, and its truth is the basis of the witness we give to others. The Bible is not merely a source of knowledge, which indeed it is, but much more importantly, through a prayerful reading of its pages we are able to "partake of the Divine Nature" (2 Peter 1:4), to commune with Jesus, Who is Himself the living Word. "The Words that I speak unto you, they are Spirit, and they are life" (John 6:63). (See also Matthew 24:35; Romans 15:4; 2 Peter 1:19-21; John 8:31,32; 1 John 2:5; Romans 10:17; Psalm 119:99,100; Jeremiah 15:16; 2 Timothy 2:15; 3:15; 4:2; John 1:1,14.)
An interesting essay on different Bible versions
Westcott & Hort The Men behind the Modern Versions

God:
There is one true eternal God, the all-powerful, all-knowing, ever-present invisible Spirit of Love, Who is the Creator and Supreme Ruler of the Universe and all things therein.
While I believe that there are three distinguishable but inseparable Persons: the Father, the Son, and the Holy Spirit. (See Isaiah 43:10,11; John 4:24; 1 Timothy 1:17; 1 John 4:8; 5:7.),
I also feel that there is nothing as divisive and destructive as the age-old arguments over the so-called "Trinity Doctrine".
The Trinity doctrine is something that I have had to wrestle with through a major portion of my adult life and my thoughts on the subject have changed over the years.
It was not settled for me until I prayed and asked God to guide me to understanding and I started to study the early church fathers and their teachings. To my surprise I discovered a wealth of information, that when compared to passages in scripture, enabled me to finally settle this matter in my own mind.
This topic is so very important that I am dedicating a separate webpage to it and will be adding material and updating it as time permits.
It is not my objective to promote any doctrines but rather to list references that have served to settle the matter for me. This in the hopes that it will somehow be useful to others who face similar struggles.
Link to Notes on Trinity Doctrine

Creation:
Let us believe the Biblical account of Creation as outlined in the Book of Genesis, that it is to be accepted literally, and not allegorically or figuratively; that God, not chaos, created the Heavens and the Earth. Furthermore, on the sixth day of Creation, God formed Man in His Own image and after His Own likeness, and breathed into him the breath of life; thus Man became a living soul by divine Creation, not by random evolution.
In addition, God's visible creation provides clear testimony of His invisible existence. As our Creator, God deserves thanksgiving, reverence and obedience from us, His creations. (See Genesis 1:1; Romans 1:20; Psalm 33:6-9; Jeremiah 32:17.)

The Fall of Man:
Man was created innocent by his Maker, but through the temptation of Satan he voluntarily transgressed and fell from his sinless and happy state, in consequence of which all Mankind are now sinners, and are absolutely unable to attain to righteousness without the saving power of Jesus Christ. (See Genesis Chapter 3; Romans 5:12-21.)
Jesus Christ, the Son of God:

Most importantly, let us believe in the Deity of our Lord Jesus Christ, the only begotten Son of God, Who was miraculous in His divine conception and birth of the Virgin Mary, was sinless throughout His life, and made a full and vicarious atonement for the sins of the world by His death--the substitutionary sacrifice and death of the Just for the unjust. Let us further affirm that Jesus Christ is the Mediator between God and Man, Who gave Himself as the only ransom for sinners and that we believe in His physical resurrection and His bodily ascension into Heaven, His perpetual intercession for His people, and His soon coming personal visible return to the world in power and great glory, to set up His Kingdom and to judge the living and the dead. (See 1 Timothy 3:16; Philippians 2:5-11; Hebrews 4:14,15; 2 Corinthians 5:21; 1 Peter 2:24,25; Romans 1:3,4; Matthew 28:18; Acts 1:9-11.)

"Grow in grace, and in the knowledge of our Lord and Saviour Jesus Christ." --2 Peter 3:18 "Grow in grace"--not in one grace only, but in all grace. Grow in that root-grace, faith. Believe the promises more firmly than you have done. Let faith increase in fulness, constancy, simplicity. Grow also in love. Ask that your love may become extended, more intense, more practical, influencing every thought, word, and deed. Grow likewise in humility. Seek to lie very low, and know more of your own nothingness. As you grow downward in humility, seek also to grow upward--having nearer approaches to God in prayer and more intimate fellowship with Jesus. May God the Holy Spirit enable you to "grow in the knowledge of our Lord and Saviour." He who grows not in the knowledge of Jesus, refuses to be blessed. To know Him is "life eternal," and to advance in the knowledge of Him is to increase in happiness. He who does not long to know more of Christ, knows nothing of Him yet. Whoever hath sipped this wine will thirst for more, for although Christ doth satisfy, yet it is such a satisfaction, that the appetite is not cloyed, but whetted. If you know the love of Jesus--as the hart panteth for the water-brooks, so will you pant after deeper draughts of His love. If you do not desire to know Him better, then you love Him not, for love always cries, "Nearer, nearer." Absence from Christ is hell; but the presence of Jesus is heaven. Rest not then content without an increasing acquaintance with Jesus. Seek to know more of Him in His divine nature, in His human relationship, in His finished work, in His death, in His resurrection, in His present glorious intercession, and in His future royal advent. Abide hard by the Cross, and search the mystery of His wounds. An increase of love to Jesus, and a more perfect apprehension of His love to us is one of the best tests of growth in grace.

The Way of Salvation:
We must understand that all men by nature are sinners, but that "God so loved the world that He gave His only begotten Son, that whosoever believeth in Him should not perish but have everlasting life" (John 3:16). We believe therefore, that all persons who personally accept God's pardon for sin through Jesus Christ will be forgiven of sin, reconciled to God, and will forever live in God's presence.
The Salvation of Mankind is wholly by grace [God's love and mercy], through the mediatorial ministry of Jesus Christ, the Son of God, Who, in infinite love for the lost, voluntarily accepted His Father's will and became the divinely provided sacrificial Lamb Who alone can take away our sins.
There are several Scriptural truths regarding Salvation:
a) All Mankind are sinners, and in dire need of a Saviour. "For all have sinned and come short of the glory of God" (Romans 3:23). "For the wages of sin is death, but the gift of God is eternal life through Jesus Christ, our Lord" (Romans 6:23). (See also Romans 3:10; 1 John 1:8.)
b) Salvation is only by grace; and no one, by virtue of any goodness or mere work of their own, can become a child of God. "For by grace are ye saved through faith, and that not of yourselves, it is the gift of God: not of works, lest any man should boast" (Ephesians 2:8,9). "Not by works of righteousness which we have done, but according to His mercy He saved us, by the washing of regeneration and the renewing of the Holy Ghost" (Titus 3:5).
c) Salvation can only be acquired through Jesus Christ. "I am the Way, the Truth and the Life; no man cometh unto the Father but by Me" (John 14:6). "For there is one God, and one Mediator between God and men, the Man Christ Jesus" (1 Timothy 2:5). (See also Acts 4:12; 1 John 5:12.)
d) We are saved by believing on and personally receiving Jesus Christ into our hearts and lives, thus becoming spiritually regenerated or "born again". "As many as received Him [Jesus], to them gave He power to become the sons of God; even to them that believe on His Name: Which were born, not of blood, nor of the will of the flesh, nor of the will of Man, but of God" (John 1:12,13). "Except a man be born again, he cannot see the Kingdom of God . . . That which is born of the flesh is flesh; and that which is born of the Spirit is spirit. Marvel not that I said unto thee, Ye must be born again" (John 3:3,6,7). (See also John 11:25,26.)
e) Once saved, the believer shall be kept saved forever. It is the privilege of all who are born again of the Spirit through faith in Christ, to be fully assured of their Salvation from the very day that they receive Him as their Saviour. Just as the believer is saved by grace, so is he sustained by grace; "Who are kept by the power of God through faith unto Salvation" (1 Peter 1:5). "The gift of God is eternal life" (Romans 6:23), and that which is eternal cannot be terminated; thus the one who has been cleansed and redeemed by the Blood of the Lamb has been purchased and eternally adopted by God, and therefore cannot be lost. "All that the Father giveth Me shall come to Me, and him that cometh to Me I will in no wise cast out" (John 6:37). "I give unto them eternal life, and they shall never perish, neither shall any man pluck them out of My hand" (John 10:28). "He that believeth on the Son hath [now possesses] everlasting life" (John 3:36).
(Although the soul which God has saved and granted His free gift of eternal life can never be lost, this is not a licence for sin to the believer. Because God is a holy and righteous Father Who cannot overlook the sins of His children, if they persistently sin, He will chasten and correct them. "For whom the Lord loveth, He chasteneth, and scourgeth every son whom He receiveth... for what son is he whom the Father chasteneth not?" [Hebrews 12:6,7])

The Holy Spirit:
John 14:26 - But the Comforter, which is the Holy Spirit, whom the Father will send in my name, he shall teach you all things, and bring all things to your remembrance, whatsoever I have said unto you.
John 15:26 - But when the Comforter is come, whom I will send unto you from the Father, even the Spirit of truth, which proceedeth from the Father, he shall testify of me:
The Holy Spirit came forth from the Father to "reprove the world of sin, and of righteousness, and of judgement" (John 16:8). The Holy Spirit is the executive power of God by which believers are born again, taught, instructed, inspired and empowered for their God-given mission; and that every believer should be filled therewith. "Be ye filled with the Spirit" (Ephesians 5:18). The Holy Spirit is also known as "the Comforter", Who--like a mother--loves, nurtures and comforts the born-again child of God. (See also John 3:5-8; 14:15-18, 26; 15:26; 16:7-11; 7:38,39; Acts 1:8.)
Jesus declared that the Holy Spirit would convict the world of sin (John 16:8-11). He said the Holy Spirit would testify (John 15:26-27). He said the Holy Spirit would speak, revealing the truth, and certain things to come (John 16:13).
The Holy Spirit is promised only to sons of God, those who obey him, never to alien sinners (Galatians 4:6; Acts 5:32; Acts 2:38).

The Baptism of the Holy Spirit:
The baptism or complete filling of the Holy Spirit is a baptism of Love, "for God is Love" (I John 4:8), and that it may be freely obtained by all believers who simply ask God for it, it is often given after the Scriptural "laying on of hands" of other believers. The primary purpose of the baptism of the Holy Spirit is to empower the believer to witness the Gospel of Jesus Christ to others. "Ye shall receive power after that the Holy Ghost is come upon you, and ye shall be witnesses unto Me" (Acts 1:8). Other ministrations of the Holy Spirit are to guide the believer into all truth, to comfort the believer, to bring all things that Jesus has said to the believer's remembrance, and to assist the believer in prayer. (See Luke 11:9-13; Acts 8:15-17; Acts 1:8; Luke 4:18; Galatians 5:22,23; John 14:16,26; Romans 8:26,27.)

Gifts of the Spirit:
It is the privilege of the Spirit-baptised believer to enjoy the benefits of the various spiritual gifts outlined in 1 Corinthians chapter 12. God gives different gifts to different people, according to their specific ministry and His particular plan for them. "Now there are diversities of gifts, but the same Spirit. And there are differences of administrations, but the same Lord. But the manifestation of the Spirit is given to every man to profit withal. For to one is given by the Spirit the word of wisdom; to another the word of knowledge by the same Spirit; to another faith by the same Spirit; to another the gifts of healing by the same Spirit; to another the working of miracles; to another prophecy; to another discerning of spirits; to another divers kinds of tongues; to another the interpretation of tongues: But all these worketh that one and the selfsame Spirit, dividing to every man severally as He will" (1 Corinthians 12:4-11).
All of these gifts which are freely bestowed by the Heavenly Father upon His children, are to be used and freely exercised in the congregation by both male and female members, that the Body of believers may be strengthened, encouraged and edified thereby. "If ye then, being evil, know how to give good gifts unto your children, how much more shall your Father which is in Heaven give good things to them that ask Him?" (Matthew 7:11.) (See also Joel 2:28,29; Acts 2:17,18.)

Fruits of the Spirit:
Christians who are filled with the Holy Ghost should manifest the fruits of the Spirit as detailed in Scripture: love, joy, peace, longsuffering, gentleness, goodness, faith, meekness and temperance. (See Galatians 5:22,23; Ephesians 5:9; James 3:17, 18.)

Angels:
God created an innumerable company of sinless spiritual beings known as angels (a word which literally means "messengers"). Angels are powerful immortal beings whom the Lord has assigned to watch over Man, especially to protect and to minister to God's people. "Are they not all ministering spirits, sent forth to minister for them who shall be heirs of Salvation?" (Hebrews 1:14). Although angels are usually invisible, they can materialise and appear in human form, and even walk amongst men without our being aware of it, which is why God's Word tells us, "Be not forgetful to entertain strangers; for thereby some have entertained angels unawares" (Hebrews 13:2). (See also Psalm 34:7; 91:11,12; 2 Kings 6:15-18; Genesis 19:1-2; Judges 6:11-22; 13:2-21.)
Taking a Deeper Look at Angels
For more on angels, an informative essay

Spirits of Departed Saints:
In addition to angelic ministering spirits, God on occasion also uses the spirits of departed saints to minister and deliver messages to His people. Scriptural evidence of this is found in the account of the spirits of the departed prophets, Moses and Elijah, appearing and conferring with Jesus on the Mount of Transfiguration; the appearance of the departed prophet Samuel's spirit to King Saul; and Saint John's account in the Book of Revelation of his conversation with a Heavenly messenger sent by God to reveal to him mysteries of the future: "And when I had heard and seen these things, I fell down to worship before the feet of the angel which shewed me these things. Then saith he unto me, 'See thou do it not: for I am thy fellowservant, and of thy brethren the prophets, and of them which keep the sayings of this book: worship God'" (Revelation 22:8,9). (See also Luke 9:28-33; 1 Samuel 28:13-20; Revelation 19:10; Hebrews 12:1, 22-24.)

Satan and His Demons:
One of the angels, "Lucifer, son of the morning" (Isaiah 14:12), who was the mightiest of the archangels, through pride, jealousy and ambition, sinned and fell, and thereby became Satan [the Devil], the infernal foe of all righteousness. A great company of angels followed him in his immoral fall, and thus became demons, evil spirits which are presently active as his agents and associates in the execution of his malignant and God-defying purposes.
Satan is the original perpetrator of sin, and that he, through subtlety, tempted and led our first parents, Adam and Eve, into transgression and their fall from their sinless state; thereby subjecting them and their posterity to his own power, which can only be broken and defeated by the power of God. Satan's evil spirits are now in possession of many, and are largely responsible for the rampant rage of crime and wickedness presently flooding the world.
Satan is the open and avowed enemy of God and Man, who, as a usurper, now rules as the unholy "god of this world" (2 Corinthians 4:4). He will be absolutely defeated at the Second Coming of Christ in the Battle of Armageddon, at which time he will be bound and cast into the Bottomless Pit for a thousand years, after which he will be loosed "for a little season" to again "deceive the nations" (Revelation 20:1-3, 8). He will afterwards be "cast into the Lake of Fire where he shall be tormented day and night forever and ever [through ages of the ages]" (Revelation 20:1-3, 10). (See also Isaiah 14:12-15; 1 Peter 5:8; Revelation 12:7-9.)

Spiritual Warfare:
We are engaged in a relentless spiritual warfare; that as we strive to obey God's commands and preach the glorious Gospel of Jesus Christ to all whom we can, to "open their eyes, and to turn them from darkness to light, and from the power of Satan unto God" (Acts 26:18), that our adversary, the Devil, does all that he possibly can to try to thwart our efforts. Thus we are in the midst of a great war in which God's Heavenly forces are aiding, supporting and encouraging our efforts, and Satan and his demons are struggling to hinder and halt us. "For we wrestle [contend] not against flesh and blood, but against principalities, against powers, against the rulers of the darkness of this world, against spiritual wickedness in high places" (Ephesians 6:12).
Soldiers in the Lord's Army must therefore "put on the whole armour of God" (Ephesians 6:11), and learn to skillfully wield the powerful spiritual weapons which God has entrusted us with, particularly the "Sword of the Spirit, which is the Word of God" (Ephesians 6:17); for "the Word of God is quick [alive], and powerful, and sharper than any two-edged sword" (Hebrews 4:12). "For though we walk in the flesh, we do not war after the flesh: For the weapons of our warfare are not carnal [physical], but mighty through God, to the pulling down of strongholds" (2 Corinthians 10:3,4). No matter how much trouble Satan and his demonic minions may cause us, we are confident of victory, because God's Word has promised us, "Greater is He [Jesus] that is in you than he [the Devil] that is in the world." (1 John 4:4)

Prayer:
Prayer is the vital communication between every child of God and his or her Heavenly Father. Far from merely being a religious ritual or spiritual exercise, prayer is the means by which we enjoy sweet, intimate personal communion with the Lord. By prayer, we declare our love for God, and our dependence on Him and our submission to Him, and our desire to cooperate with Him in the fulfilment of His purpose. In His Word, God promises to hear prayer and bless those who diligently seek Him, thus "men ought always to pray" (Luke 18:1). (See also Jeremiah 33:3; 1 Thessalonians 5:17; Hebrews 11:6; James 5:16; 1 Samuel 12:23; 1 Chronicles 16:11; Ephesians 6:18.)

Divine Healing:
Healing diseased and afflicted bodies was a major part of our Lord's ministry while He personally ministered on Earth, and that "Jesus Christ is the same yesterday, today and forever" (Hebrews 13:8); that He still desires to restore health to the afflicted who come to Him in faith. Through Christ's suffering and atoning sacrifice on the Cross, God has made provision not only for the salvation of the soul of Man, but also for the healing of his physical infirmities, for "with His stripes [wounds] we are healed" (Isaiah 53:5). Divine healing is a privilege available to all who believe.
We should not consider a person's faith for healing as a test of fellowship or spirituality or a requirement for fellowship, but as a personal matter between the individual and God. Scriptural provision for healing is a great blessing for those who can exercise the faith to partake of it, but in no wise should we condemn or hinder those who seek after medical alternatives for their afflictions. Regarding any such personal issues, our outlook should always be, "According to your faith be it unto you" (Matthew 9:29). (See also Matthew 4:23,24; 10:1; Mark 16:17,18; 1 Peter 2:24; Matthew 8:16-17; Psalm 103:3.)
Comments and News Regarding Blood Transfusions

Fellowship of Believers:
Great spiritual benefit is to be derived from fellowshipping with other like-minded believers.
Our Fellowship
Therefore, members of our communities are encouraged to not only take time for private prayer, Scripture reading and personal devotions, but for united prayer, united readings of God's Word, as well as united devotions and fellowship meetings, preferably on a daily basis. Scripture exhorts us to "not forsake the assembling of yourselves together" (Hebrews 10:25), thus we should endeavour to follow the example of the Early Church, whose members "continued steadfastly in the Apostles' doctrine and fellowship, and in breaking of bread, and in prayers" (Acts 2:42). Such times of united fellowship are not a drudgery or burden; they are enjoyable occasions in which we come together with the Lord for a time of spiritual refreshment, a time in which those participating are strengthened, encouraged, inspired, edified, instructed and commissioned by the Lord. "For where two or three are gathered together in My Name, there am I in the midst of them" (Matthew 18:20). And "if we walk in the light as He is in the light, we have fellowship one with another" (1 John 1:7). (See also Hebrews 10:25; Psalm 133:1-3.)

The Lord's Supper, or Communion:
The Lord's Supper was instituted by Christ as a means for us to commemorate His death on the Cross for our sins, and that partaking of its elements is a profession of the believer's faith. The Supper consists of bread which is broken, representing how Jesus' body was broken for the healing of our bodies; and wine, which represents how Christ's Blood was shed for the remission of our sins. Scripture enjoins believers to periodically partake of the Lord's Supper, until Christ's Return, therefore it is the privilege of all who have spiritual union with Him to commemorate His sacrifice on Calvary "till He come" (1 Corinthians 11:26). Partaking of the Lord's Supper in faith, recognising that His body was broken for our healing, can also be efficacious in the healing of the body, for "with His stripes we are healed" (Isaiah 53:5). (See also Matthew 26:26-28; John 6:51; 1 Corinthians 11:23-30.)

The Church:
The Church is the Body of Christ, and not merely an ecclesiastical institution or organisation; and certainly not a mere religious edifice or place of worship, as many presume, for "the Most High dwelleth not in temples made with hands" (Acts 7:48), and "God is a Spirit, and they that worship Him must worship Him in spirit and in truth" (John 4:24). The Church is a spiritual entity composed of all born-again persons, irrespective of their affiliation with Christian organizations or denominations. (See Ephesians 1:22,23; 2:19-22; 1 Corinthians 12:12-14.)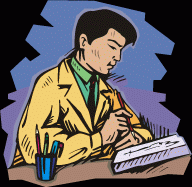 Relevant History
It is my belief that the Bible is complete where it concerns finding God and the way to salvation, and of course, as a guide to daily living, however, a thorough understanding of relevant history is also very helpful.
Our understanding of scripture can be even more beneficial when we can place everything into it's proper historical setting.
There are hundreds of years of history in between the Old and New Testaments and it is helpful to review some of the Apocryphal works and relevant archaeological material in order to have a clear focus on this era, along with the writings of ancient historians such as Josephus.
Also, it is important to realize that there has been 2000 years of church history, not only a fascinating study but essential in order to see how many doctrines and teachings have evolved.
In the History Section, I will be covering some of this material that I feel is useful.
Link to History Section
As I expand this site I will be covering a lot of Bible Prophecy. First it will be necessary to cover some important background information along with geographical data and review of news events. Please check back for updates.
It is my belief that the ancient temple site in Jerusalem will play a major role in the fulfilment of prophecy and so I will be watchful for any news items related to this. I have set aside a special page for temple related news items.
The Temple Mount

Here are some very useful Bible study tools.
Then go to this site for an excellent Bible Quiz and see where your strong points are and where you need to focus more of your study time.

Always camped out in scripture.
Nevertheless, always available should you have a special prayer need or are searching and need some support and encouragement.
Please feel free to write. jabrams01@yahoo.ca