The Simpson Fan Homepage
Pages in this site:

New episode!
Simpson Merchantise!
The Characters!
Episode Guide Seasons 1 - 3
Simpson Q & A!
The Penguin Game!!!
The Daily Jokes!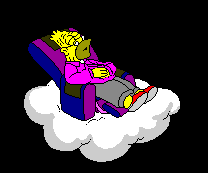 What Is Good 'Bout This Site
It has The Simpsons in it!
Its has an episode guide!
ITS ABOUT THE SIMPSONS!!!