Moira
This is moira my cat. She is a mutt, but due to her coloring and temperament we believe she has a lot of Tonkinese in her. You can see more pictures of Moira: as a tiny kitten, when she was a little bigger, and now that she is a big fat cat.
You can also check out pictures of her brother Clyde, who is a Mississippi Map Turtle and her sister Satin,who lives with my parents.
Friends & Family
Coming soon...pictures of my friends and family.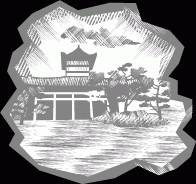 Places I Have Been
Coming soon...pictures of my time in Xi'an, China and Guadalajara, Mexico!