MeMoRiEs Of A DrEaM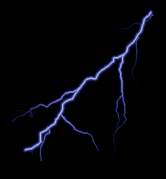 Welcome to Memories Of A Dream, a magical land of artistic expression.Allow me to introduce myself.My name is Steven.I'm a mere 14 years of a age and I live in NOWHERESVILLE,Tennessee.In a community of homophobic,sexist,close-minded rednecks I'm a total outcast and damned proud of it!I'm not Christian.I don't think it's wrong to be gay.I don't like country music and tractors.God, I am weird aren't I?!?Everyone is just so...ordinary. But it's like they said in American Beauty, "there's just nothing worse in life than being ordinary."So I'm glad I wear lots of black and listen to the Cure.Umm...well, welcome to humble space on the net.Hope you enjoy the time you spend here.Before you leave, I beg of you PLEASE sign my guestbook and if ya can take part in the poll(s).Thanks again for visiting.Let love rule and keep on rockin' in the free world!
Last Edited :10/22/2000
WHY DO PEOPLE WITH CLOSED MINDS ALWAYS OPEN THEIR MOUTHS?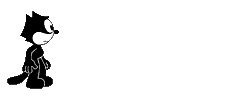 "The world is overpopulated with the wrong kind of people." -Ellen Degeneres
TAKE THE POLLS(they're interesting...)
ABOUT ME
MY POETRY
FREE VERSE
MY DRAWINGS
UNPUBLISHED POETRY(by people like you and me!)
SARA GILBERT
MY SARA GILBERT YAHOO CLUB
KURT COBAIN TRIBUTE
THE CURE
THE DOORS
OBSCURE SONGS THAT I LOVE
MY FAVORITE PAINTINGS
AMERICAN BEAUTY
AWESOME LINKS
SIGN MY GUESTBOOK
OR IF YOU'RE A NOSY LITTLE BASTARD, VIEW IT!

"You should be proud of your dysfunctional family." -my Stepmom
ThErE Is NoThInG wOrSe ThAn BeInG OrDiNaRy
This page is dedicated with love to the memory of Brandon Teena, who was brutally raped and murdered because a closeminded society couldn't understand.Brandon, wherever you are, I hope you are at peace at last.I may not have known you but I'm still grieving for you 8 years later.
1971-1993
Support the 1st amendment.Click above to fight against censorship!
Email: memoriesofadream@hotmail.com