Welcome to my CRAPOLA web page

A List o' Nifty Quotes
"Set me as a seal upon thine heart, as a seal upon thine arm: for love is strong as death; jealousy is cruel as the grave: the coals thereof are coals of fire, which hath a most vehement flame. Many waters cannot quench love, neither can the floods drown it: if a man would give all the substance of his house for love, it would utterly be contemned." -Song of Solomon 8:6,7 (KJV)

"We can't all be heroes, because someone has to sit on the curb and clap as they go by." -Will Rogers

"Well, he likes Dave Matthews!" -Jenny Bonczek
"In response to aching silence, memory summons half-heard voices; and my soul finds primal eloquence and wraps me in song." -anonymous

"Yeah, really." -Michael Missaggia

"Though languages differ, though cultures diverge, in music's sweet pleasure, all spirits may merge." -from "The Musical Feast, by Gary Walth
"I'm sorry 'bout the attitude I need to give when I'm with you, but no one else would take this shit from me." -Rob Thomas of Matchbox 20

"I am frightened by the corrupted ways of this land; if only I could meet the maker. And I am fascinated by the spritual man; I'm humbled by his humble nature." -Alanis Morissette
"Sometimes the more you wonder why, the worse it seems to get." -Duncan Sheik
"Moons and Junes and Ferris wheels, that dizzy, dancing way you feel when every fairy tale comes real. I've looked at love that way, but now it's just another show--you leave them laughing when you go; and if you care, don't let them know: don't give yourself away." -Judy Collins

"I spoke to you in cautious tones, you answered me with no pretense; and still, I feel I said too much: my silence is my self-defense." -Billy Joel

"His heart is like a suspended lute: whenever one touches it, it resounds." -???
"Please don't change, please don't break--the only thing that seems to work at all is you." -another Rob Thomas quote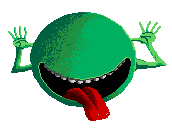 HI, everyone. As you can probably already tell, this is my web page. It really sucks right now.There are, however, some pretty cool links on it.

If anyone knows of any nifty quotes that are not already on here, please
me.
My Chorus Page.........
Searching for a college that's right for you? Click here.
Click here if you are a double reed player!!!!!
Ryan's web page-- yeehaw.
An excellent e-mail service--FREE!!!!!!!
Looking for the lyrics to your favorite song? Click here.
A page for all of you Contrabass players out there.
The Official Web Site of Matchbox 20
Angelfire- Easiest Free Homepages
Tune up your web site here.
THE best song in the entire world!!!!!!
A really cool picture, I promise.

Email: butterbiscuit@usa.net