PEG'S *PEACE* PAGE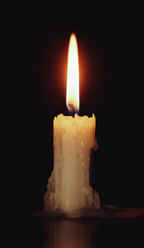 My own little *peace* of the web! I'm a mother of 5 with very limited time to do things like this. That's why I named my page,

"PEGGY'S *PEACE* PAGE".

It's the only bit of peace I get! I can remember well the good ole days of the seventies & the feeling of peace that came with them!

Don't forget to sign my guestbook and let me know you visited my *peace* Page!!
Hello from Rion, Janie, Colin, Cassi, & Alex! (Did I name 5?)

A little about me! I"m from Louisville Mississippi. I now live in Memphis, Tennessee. I graduated in The Class of `79 at Louisville High School.


My Favorite Links
Rock 103/Memphis
Are We ALONE?
Webcams!!!!I Love These Things!!
My Son Alex's Page I made
And here's one he did himself
My Favorite Things

pegsnet@lycos.com