Lisamarie Sagan's Page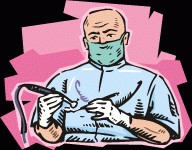 It's My Life !!
D.O.B - 22March 1979
Star sign - Aries
Family - Mum (Winnie), Dad (Jacob), 2 sisters
Hometown - Kuching, Malaysia
Current residence - Kuala Lumpur, Malaysia
Fears - Heights, Small Spaces
Interests - Music, Theatre, Movies, Pets
Schools - SMB. St. Teresa's , UKM Dental School
Occupation - Dental Student (Not enjoying it)
Fave colors - Pink, Blue, Purple
Ambition - World Domination !!! Hehehe!
Websites And ME :
Angelfire - Free Home Pages
Free Web Building Help
Angelfire HTML Library
htmlGEAR - free polls, guestbooks, and more!
My uni!
Online shopping!!

SO YOU LANDED ON MY SITE ! WELL,I HOPE YOU HAD A NICE TIME ! THANKS/TERIMA KASIH/KAM SIA/GRACIAS FOR VISITING ! HOPE TO SEE YOU AGAIN SOMETIME !
http://htmlgear.lycos.com/specs/guest.html">

View My Guestbook
Sign My Guestbook