Guild webbie
my guild
My Favorite Web Sites
Angelfire - Free Home Pages
Free Web Building Help
Angelfire HTML Library
HTML Gear - free polls, guestbooks, and more!

---
Updates
August 8 - Snowy - Uh... for some odd reason, all of the above text has disappeared, along with all of our updates after August 1. Anyway, our banners page is here, so if you want to check it, click there. Also, you can only get your prizes/freebies unless you have a banner for our guild. Once I change the guild layout, then you need to actually have it.
July 31 - Snowy - Ok. We are FINALLY finished *sprucing up* the Survivor Competition. I am now accepting applications.
July 30 - Snowy - Yay!!! We have a new layout!!! Thanks Kaiyosei.net!!! Also, Flora and Starlite (aka 2520mermaid and nova_starr) will also post here with updates.
July 19 - Guild Webbie is open to the public
---
Guild Schedule
| | |
| --- | --- |
| Sunday | |
| Monday | |
| Tuesday | |
| Wednesday | |
| Thursday | |
| Friday | |
| Saturday | |
---
Current Contests/Events/Extras/Giveaways/Raffles
Contests
The first person to descramble this correctly will win a prize.
stedub rea het sebt.
This form is inoperational!
Username:


Unscramble:



Every monday(if I'm not busy), I will put up a new test with 3 questions(more or less). If you answer TRUTHLY, you should have the correct answer. Of course, to be able to participate, you must be a neofriend of MILLENIUM_BABE2003 and a member of her guild. Otherwise, your entry will be deleted. Anyway, if you answer all of the truthfully and correctly, you will get a prize from MILLENIUM_BABE2003(the value of the prize depends on how quickly you can finish).iF YOU'RE ENTRY IS PICKED YOU WILL WIN A CODESTONE!
This form is inoperational!
Username


Imagine you are a bus driver. You start your day, and you pick up 20 passengers. You turn left twice, right once, and 8 passengers leave while 6 enter. You continue driving, turning right once, left once, right twice, then left again. By that time, 30 passengers enter and 17 leave. Then, you turn right, pick up 1 passenger and drop off 2. Turn left twice, 4 passengers leave while 3 enter. Then, you turn left, right twice, then left again, and 5 passengers get off, and 1 arrives. This passenger asks another, "What's the bus driver's name?". What IS the bus driver's name?


If i have 400 sweets and 200 are red 63 are blue 17 are green and 99 are orange how many are purple?


Have you ever been inside someone?



This form is inoperational!
Are you an great writer? Well, send in your haikus, limerics, poems, song lyrics, and/or stories and you'll be eligible to win:
codestone and 2000nps.
Here are a few comments and rules:
Stories do not have to be finished.
Stories do not have to do with Neopets.
Stories have a minimum of 300 characters.
the best entries will be put on this site and win 200nps.
If you win, please do not enter the next week to give others a chance.
If you are found to have copied/altered someone else's literature, you will automatically be disqualified and suspended for 2 weeks.
the object of this game is to choose a letter and hope no-one else has it!If more than two people have that letter,you are kicked out of this round.[Multiple Neomails = Entry Deleted] This contest will start once we have at least 10 ACTIVE members.If you are the person left you win a codestone.Neomial millenium_babe2003 with your letter
The first person to refer 5 active and helpful members who stay over 2 weeks, will win 1 random codestone, 1 random faerie, and a mystery prize, so get referring!
Events
Extras
Birthday Gift
Put your username and Birthday on the Guild Calendar, and once it's your birthay, I will give you a cake, pie, or something of that sort. Also, we will redo the guild layout and make it a PUBLIC EVENT!!!
Points Just to let you know we have 2 systems running in this guild.a helping points system and an angel/faeries points system.The object of these points is when you get a certain aount you will get a prize(it could be a pile of dung or a faerie paintbrush).Read below to find out who to get these points.
donate To get helful points you can refer people create new layouts or donate!To donate check out the guild shop @Donation shop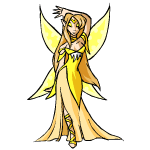 Whenever you reach a certain number of angel/Faerie Points/Donation Points, you will receive a Faerie Gift(s). Depending on how much you have donated, you might get a faerie Paint Brush, or a Pile of Dung. Of course, we won't spoil the fun of telling you which number of points will grant you Faerie Gifts.You might need 2 or 100.Just do all you can to get points.
If you didn't receive your item, neomail millenium_babe2003 within 1 week so that I can send you the item. If you don't neomail me within 1 week, then you forfeit the gift. Thank you.
Faerie Quests help you gain Faerie Points(sometimes even a little gift). Please send all of your quest items to millenium_babe2003 to receive a neomail with your current Faerie Points.Afterwards the items will be for sale in the donation shop and the money will go into the guild bank. This week's quests are:
Water Faerie

Faerie Queen

Fire Faerie

The Water Faerie wants you to get her a Fizzy Quiggle Soda. In return, she will give you 2 angel/Faerie Points and a pie.
The Faerie Queen wants you to get her a red Paint Brush or a blue Paint Brush. In return, she will give you 20 angel/Faerie Points and a random faerie.
The Fire Faerie wants you to get her a orn Codestone. In return, she will give you 5 angel/Faerie Points and a random food item.
Mall This has just started so read below.
Here are the steps to take if you would like to have your shop in the guild mall:
neomail millenium_babe2003 with th name of your shop.I will then check it out with the rest of the council.If we think it is up to standard we ill put it in the guild mall.
Here are the requirements/what you will be inspected on:
Galleries must be size 5 or higher.
Galleries must have more than 15 items.
Galleries must have new items added at least 1 a month.
Shops must be restocked at least 2 times a week.
Shops must be size 4 or higher.
Shops must have more than 10 items.
Meal Deals are simply trades set up to help you feed a neopet of yours.But A low quality meal has cheap items, a medium quality meal has inexpensive items, and a high quality meal has expensive items. To order, just neomail millenium_babe2003:
Neopet you wish to feed
Deal you wish to have
Quality of the meal
To qualify, you must have:
Low Quality - 2+ angel/Faerie Points - 2+ Donation Points
Medium Quality - 5+ Points - 5+ Donation Points
High Quality - 10+ Points - 15+ Donation Points
For more details, neomail millenium_babe2003. (only once a week)
A basic Newbie Pack contains various items with a total worth between 300-600 neopoints. To get a basic Newbie Pack, you must be/have:
Stayed in the guild over 2 weeks.
Very active and helpful.
Donated at least 200 neopoints.
A deluxe Newbie Pack contains various items with a total worth between 1000-2000 neopoints. To get a deluxe Newbie Pack, you must be/have:
Chose not to get the basic version.
Stayed in the guild at least over 2 months.
Very active and helpful.
Donated at least 1000 neopoints.
Now, to apply for one, make sure that you fit all of the conditions. Now, just check millenium_babe2003's trades for available Newbie Packs. Make sure that the description of the lot is which version Newbie Pack that you want. Then, just bid an item worth between 50-200 neopoints(if you're feeling generous, any amount is fine). Remember that we go by a first-come-first-serve basis. So check often!
Please note that you may get more than 1 newbie pack at your stay in silvery moon angels. If you apply for a basic version, you need to wait 1 year before applying for the deluxe, and 6 months for another basic. But, all newbie packs are forfeited if you are not active, haven't donated, and not helpful. More information will be added soon.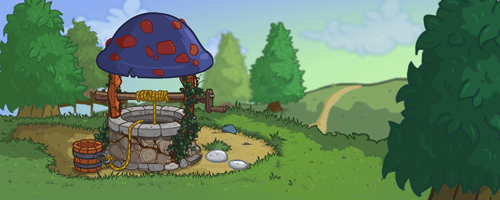 This is a new little thing. Basically, you just 'throw' a number into the well, along with a wish. If you are the CLOSEST to the number, then you get a prize. If you get it on the spot, then you get an even grander prize. Prizes are given out every weekend to the first 3 members to guess correctly. Now, all you have to do is fill out the form below.
This form is inoperational!
Username:


Number 0-100:


Item worth 1-1000 neopoints:


Item worth 1-5000 neopoints:




Please fill out this form only ONCE. Then, after your wish has been granted, you must wait 1 week before filling out the form again.
There are Battle, Beauty, Clothing, Dental, Hospital, Party, School, and Toy Packages. To qualify for one you must have 10+ Faerie Points. For more information, just neomail snow_starr, 2520mermaid, nova_starr, crystalfairy555, or honey_starr. (once a week)
The Guild Snowager sleeps occasionally, and when it does, you just might be able to 'steal' some of it's treasure! Sometimes it sleeps for 1 hour, other times, it sleeps for 2 minutes.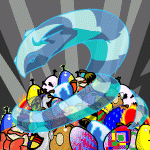 Last Asleep: october 31st, 7:54 PM - november 1st, 7:00 AM
The Guild Snowager is currently AWAKE!!! Maybe you should come back later...



Successful raiders in the past month: Neomail me millenium_babe2003 f the snowager is asleep when you go.You canonly go once a ay.

Every week, 2-3 random members will have their wishes granted. Please make sure that your wish is between 1 - 2000 neopoints if you want the guild to grant them. If you would like to grant a wish, please neomail millenium_babe2003 who's wish you would like to grant. Then, after approval, you may send the item to the 'wisher'. Granting 10 wishes gains you 1 Fairy Point and 1 Donation Point.

This form is inoperational!
Username:


Wish:


Giveaways
This month's giveaway is a double giveaway!The give away is a codestone and faerie!
This week's giveaway is a amboinable snowball.
NEOPETS, characters, logos, names, and all related indicia

are trademarks of Neopets, Inc., © 1999-2003. All rights reserved.