The Official Air Faerie Guild Website!
The three reasons why you should visit this site:
It's full of information!
It's got loads of tips!
It's all about Air Faeries!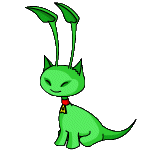 Welcome to The Official Air Faerie Guild Website! It's still under construction (as is the guild), but it should hopefully be ready soon!
So what is The Official Air Faerie Guild? Well it's simple. A guild for Air Faerie lovers! Here you can meet and get to know other Air Faerie lovers, and have fun with our weekly giveaways, parties and competitions! Join now!
At the moment, this guild is still rather new. It was founded on the 7th of May, 2002. And this website started on the 25th of May, in the same year. But don't think just because it's new it's bad, and the prizes for competitions are bottles of sand and tombola junk! Come back!
Phew, caught up with you. Anyway the prizes are not tombola junk. Every week we give away a faerie, yes, a free faerie! And every week we also give away a rare item! Interested? Well then stay!
Click on the links to learn about what's going on in the guild today, and about Air Faeries!
About Air Faeries! Current Competitions! Meet the Mascot! FAQ!
INFO ON COUNCIL!!!! Click here to learn about them and about voting!
Who decides who's on the Guild Council? No, not princess_moonraye, you! That's right - you get to choose who will be our leaders! Take the poll and vote for candidates! There will be more next week! Whoever gets the most votes wins!

A new contest! That's right, another great way for you to win items! This one is called 'Air Faerie Packages'! Once a month, every month, up to five members (depending on how good you've been) will get a free and rare Air Faerie Item! It could be anything from a book to a battledome weapon!

Invitations are just going out (via neomail) for our grand opening! If you do not have neomail then you can get info on the party here on the website :)

The party will take place on…we're not sure yet :) . Soon anyway. The party will start at…we're not sure yet :) . Some time. These two bits of information (and we know they are the most important) are the only bits that are not available yet. Anyway. We'll meet at The Guild Message Board at whatever time, and chat. Then, princess_moonraye will make everyone there her neofriend, and she'll hand around food and drink. Then there'll be things like riddles, guessing games, all with great prizes! We'll have a great time!

If you want to link to our guild then put this banner in your neopets shop, or your webpage:




The graphics on this page were made by htmlheaven
Neopet Images ©1999-2002 NeoPets.Com All Rights Reserved. Used with Permission stuff

Cool Places to Visit

Neopets!
Our Guild!
Htmlheavens Website!