Lunch- snacks etc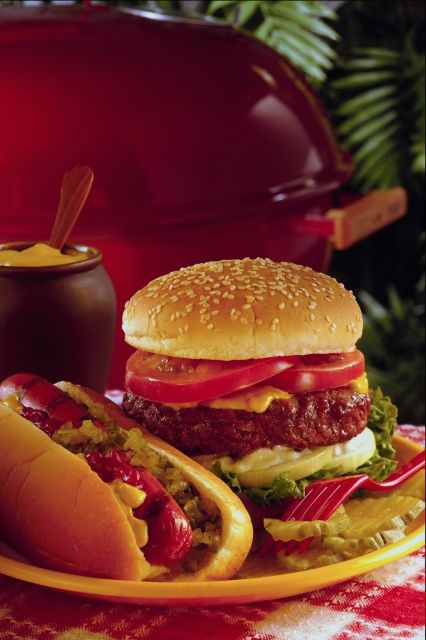 LUNCH: GOOD STUFF As a general guide try to choose a sandwich or salad with less than 300 calories. From a sandwich bar:
Go for wholemeal or Granary bread
Ask for your sandwich to be spread with low fat spread or a reduced calorie salad cream.
Choose from a tuna, egg, lean beef, chicken or prawn filling and request extra salad.
If you really fancy cheese, go for lower fat choices such as feta, Camembert, ricotta, half-fat Cheddar, or, of course, cottage cheese
Skip the mayo (unless it's reduced fat, in which case ask for half the normal amount)
Alternative dressings that don't pile on the calories include wholegrain mustard, relish, pickle, ketchup or chutney
Prepacked lunches Choose:
Asda Less than 10% Fat Salmon and Cucumber sandwich
Boots Shapers Chicken Tikka flatbread, Shapers Simply Salad sandwich, Shapers Roast Vegetables, Soft Cheese and Pesto in a herb pocket
Somerfield Lemon Chicken sandwich
Weight Watchers from Heinz Tuna Salad sandwich
Sainsbury's Be Good to Yourself Honey Roast Ham Salad sandwich; Be Good To Yourself Prawn and Mayonnaise
Marks & Spencer 95% Fat Free Chargrilled Chicken pitta, any sandwich or salad from the Count on Us range
Tesco 95% Fat Free Prawn and Pasta salad, Healthy Eating Pork with Apple Sauce and Stuffing sandwich
Pret-a-Manger Vegetarian Noodles, or anything from the Pret Simple range (sandwiches with no mayo)
Any of the Costa less than 350 calorie range
Safeway Healthy Choice Chicken and Basil sandwich; Grilled Vegetable sandwich
Ginsters Szechuan Beef Wrap.
Any small sushi selection
Snack-a-jacks, Uncle Bens Rispinos DRINKS:
Fizzy drinks are allowed, but if you want to go all the way have water
Fruit juice (check the calories)
My Favorite things about Angelfire.
My Favorite Web Sites
Angelfire - Free Home Pages
Free Web Building Help
Angelfire HTML Library
htmlGEAR - free polls, guestbooks, and more!