SIGMA SIGMA SIGMA SORORITY
Presbyterian College
Epsilon Pi Chapter
---
HISTORY
The Sigma Sigma Sigma Sorority was founded on April 20, 1898 at Longwood College in Farmville, Virginia.
Alpha Chapter
This picture has 13 women, 8 of whom are our founding members.
---
SYMBOLS
Sigma Sigma Sigma has many different symbols.
The sailboat is our symbol. It signifies the fact that we are forever moving foward.
The purple violet is our flower.

Our open motto is "Faithful Unto Death".
Our colors are Royal Purple and White.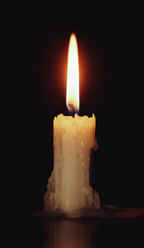 Candles are an important part of our ceremonies.
This is our indented triangle badge worn by initiated members. The inside is black with gold lettering and the outside is composed of pearls.
This is our crest.
Our jewel is the pearl.
And of course, these are our letters.
---
Sign My Guestbook

View My Guestbook
---
Next 5 Sites | Random Site | List Sites
---
Sigma and Greek Related Links
Greekgrams..Send cool emails to your fraternity brothers or sorority sisters!
University of Virginia-Delta Chi Chapter
Missouri Western State College-Zeta Tau Chapter
Northeastern State University-Alpha Iota Chapter
Stockton State College-Epsilon Epsilon Chapter
Presbyterian College

---