Skyspirit The Poet's Spirit Pages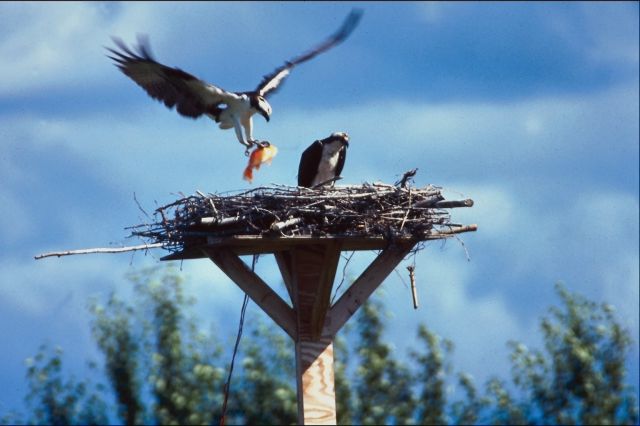 A Little Bit About Skyspirit
Welcome to my Online World, my name is Sharla aka "Skyspirit" and I am a ULC Minister, artist, consultant, freelance/technical writer, web designer, mother of two incredible young adults, poet and spiritual advisor. I am currently available for commitment ceremonies, weddings, memorials, readings and spiritual counseling.
Here are a few of my prize winning poems:

"Spirits in Flight.".
spirits in flight (aka for allen)
1st Place Winner - Humboldt County Fair
August 2006
--------------------------------------
just as birds fly
so too souls
of poets and prophets
teachers and trainers
the learned and the unlearned
moving through doors
past - present - future
gliding as hawks do
from one world
unto the next
--------------------------------------
______________________________________________
simplicity of freedom
freedom is not found in the waving of a flag
in the loss of innocent life
or
bullets from an angry gun
for to be free
is to simply be
to accept
to move beyond tragedy
to return one day to life anew
strengthened by mistakes of the past
to forgive and be forgiven of faults in the present
and to one day realize
future dreams yet undreamt
--------------------------------------
______________________________________________
fresh air
i am a child of the universe
born to explore the mysteries
that bind time and space to infinity
i am part of a never ending story
told time and again
ancestor of the ancients yet unborn
i am the goddess and the god
male and female
time and space
i am the voice of the creator
and creation itself
i am a child lost in confusion
and the answers to questions unasked
i am happiness and joy
sadness and sorrow
i am today - yesterday - tomorrow
i am that which you seek
and that which you've already found
i am beauty and destruction
death and reproduction
i am song and dance
skill and chance
i am the sun and moon
the sand and dune
i am the bather and the bath
provider of love and wrath
i am the known and the unknown
the seed and that which is sown
i am fire and flame
fortune and fame
i am life and death
for
I AM
BREATH
______________________________________________
Hawkflight
Why as I was travelling down the road just the other day
I saw a Hawk flying in circles above my head and said
that hawk - that hawk
he may be flyin in circles but he knows exactly where he's headed
he's headed on a path straight towards the Sun
and I thought to myself
self - I thought
you been runnin in circles for too long
running away - running fraid - running scared
its time you got some direction
so I loaded my bags - packed em into my car
and headed on down the road
headed on down the road
towards a chance - a future - a starting over
this time moving on a path straight towards the Sun

MY POETRY PERFORMANCES

CALIFORNIA
(Arcata)

Poets on the Plaza - Historic Jacoby Storehouse
Redwood Yogurt Shop
(Laytonville)
Hogfarm Pignic Open Mic 2000 Black Oak Ranch Laytonville, CA

(San Francisco)
City Lights San Francisco, CA
TEXAS
(Houston)
Cafe Artiste
Catbirds
Firehouse Gallery
Houston Museum of Fine Arts
Mary Janes
Mausoleum Coffee House
January 1997/October 1999: KPFT 90.1 (AfterHours)
(Austin) Austin Unitarian Fellowship (Serano�s)-(Poetry Lay Service)
Cafe Mundi - Featured Poet - AIPF Cafe Solaire
Chicago House
Electric Lounge (Readings and Slams)
The Hideout
Laguna Gloria Art Museum
MexiCarte Art Museum(br> Movements Gallery
Quackenbushes Coffee House
Mojos Daily Grind
South By Southwest (2 Years)
Ruta Maya
Sculpture Garden - Valentines Presentation

State Street Theatre

(Dallas)

Club Clearview
The Green Room
The Red Room
Cafe Society
Dallas Arts Festival
Poor David's Pub
Dallas Museum of Fine Arts
Green Room
Grinders
Horizon Unitarian Universalist Church (Poetry Lay Service)
The Red Room (Slam Poetry)
Whole Foods Market Cafe

(San Marcos)

Blue Pearl Oyster Cafe

MASSACHUSETTS

(Cambridge/Watertown)

Cantab Lounge
Cellar Bookstore
Dance Freedom Middle
Dance Friday Middle
The Coffeehouse


NEW YORK



Barefoot Boggie Middle
Poet's Cafe

WASHINGTON



(Seattle)
Live Arts Cafe
Seattle

Anthology Publications:


for allen
the drifter
fresh air
now
ocean lady (editor's choice award 2004) personal freedom


Anthologies: Best New Authors of 1986 - American Poetry Anthology
American Poetry Anthology
National Library of Poetry
Hearts on Fire - American Poetry Anthology



DANCE
TEXAS
Choreographed and presented the following one-woman performances:

(Austin)

Elemental Steps: A one woman dance performance celebrating and honoring the elements - Air - Earth - Fire - Water - Spirit complete with props and associated chants, drumming and music.

(Boston)

Magical Dream Dancers: Local community dance troupe performing in city squares and circles for the academic and business communities of Boston, Massachusetts. (Martha's Vineyard)
Meditation, Mirroring and Movement - Led 6-week dance class in meditation and movement.

(Dallas)
Dallas Arts Revolution Festival '94, "These Old Bones," dace performance to songs of "Sky Cries Mary" & more...
Let It Loose - Hosted an on-going barefoot improvisational dance jam for local dancers.

Meditation, Mirroring and Movement - Led 6-week dance class in meditation and movement.

These Old Bones - A one woman dance segment for the Dallas Arts Revolution Festival organized by Tim Wood. Music: These Old Bones by Sky Cries Mary, Dance Wednesday - Hosted an on-going Wednesday evening Improvisation and Dance Class for local dancers.



(Houston)

Meditation, Mirroring and Movement - Led 6-week dance class in meditation and movement at Spiritual Heights

Body Choir
Sweat Your Prayers/Gabrielle Roth - Practioner

Work In Progress:

Beginning planning stages for organization of a NorthCoast Poetry Festival


For more information about books and/or to request a performance or other service(s), please send e-mail to:
skyspirit45@yahoo.com or you may write to "Skyspirit" at P.O. Box 4348, Arcata, CA 95518.

Happy Holidays All!!!! Last updated 11/24/07

Published Works
Elemental Treasures - Erotic Poems and Prose based on Nature
Crayola Life - The Color of Experience
Edible Ecstasies - The Food Magic is Made Of
On the Wind (A Collection of Powerful Prose)