That's how we announced the news to his grandparents. We had him wear a shirt with the words "I'm going to be a big brother" when we visited our families. Both grandparents are thrilled!

Baby's due date is October 28, 2005...give or take a few days...
which may possibly mean a Halloween babe!

Follow our 2nd baby adventure with our Baby Belly Blog!

Ultrasound photos of baby
(Click on photo to enlarge)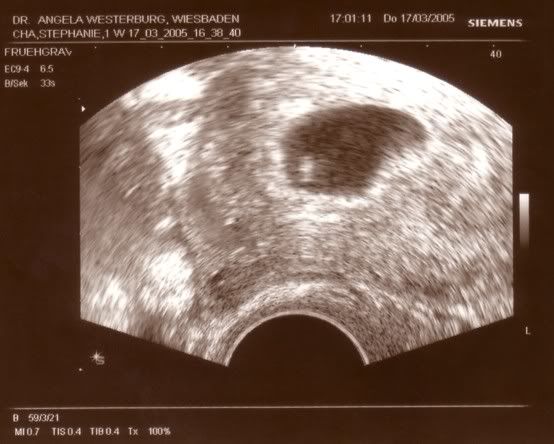 Our 1st view of our babe at 8 weeks!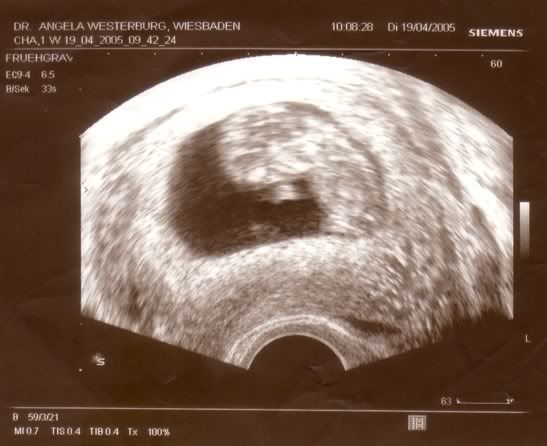 Our babe at 12 weeks and 5 inches long!
Three days before we flew to the states!