There really is no 'Millionaire plan. However, there are some ways to become a millionaire faster. Below is a good schedule to become rich quicker than usual: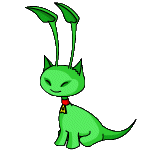 .:+Daily Chores+:.
Coltzan's Shrine - The Shrine is a good place to gain some slow cash. A good time to go is 2:02:02, 3:03:03, 4:04:04, etc. Go once a day to get the best results.
Giant Omelette - Omelette's are good free food. If you don't feed your pets, then stock up omelettes in your SDB and sell them all at the same time.
Fruit Machine - Just go everyday. There is no known strategy to this - but going doesn't hurt.
Wheel of Excitement - Once again, a thing of chance. Close your eyes and hope for 10,000 NP.
Tombola - Go everyday. When the guy asks for donations, be generous and donate! It could help you someday!
Wheel of Mediocrity - Just HOPE. Sell all items you get.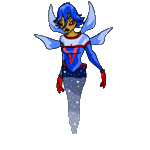 .:+Games+:.
Swarm - Earns up to a max of 1,000 NP a game. It's not THAT time consuming, plus it's fun!
Deckswabber - Earns you plenty of NP. If you are good enough, you can get a dubloon each time. This game is worth playing 3 times. Sell your dubloons.
Meerca Chase - If it's not time consuming, it's fun and rewarding.
Better Than You - A game for the 'pros' - TRY to win, it means big NP!!
Kiko Match - Although it's not nearly as good as the old one, this game will still earn you NP.
Poogle Solitaire Though it's a boring game, it's easy and it can't take longer than a few minutes. The answer can be found on any help site (try Pink Poogle Toy).
Note: These are only some rewarding games - it would be better if you played more, but DO NOT make games top priority.
.:+Shops+:.
--Price your items according to the Shop Wizard. DO NOT believe est. prices!
--Decorate your shop; add images and backgrounds and make a shop banner!
--Make your shop stand out from others.
--Besides stocking normal items, stock useful items that people will want to buy.
--While you explore the site, keep a window on the shops and refresh evey 1-3 minutes. This will help you catch the now random restocks.
--Have shop events like a 'Super Blow-Out Sale'. DO NOT hold contests unless you want to get frozen!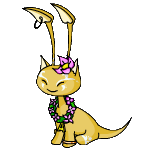 .:+Random Stuff+:.
--Use the bank. Only keep 5,000NP or less with you, or else you will be tempted to use it.
--Buy an item that is worth MORE on the Trading Post/Auctions than on the Shop Wizard. Trade it away for the extra money. Buy that item again. Sell it for more. Repeat it over and over.
--Don't waste your money pampering your pet. There is no point in grooming your pet or buying them clothes. One toy is enough. Pet treatment is NOT important, as you are the only one who can see a difference in happiness, hunger, etc.
--Feed your pet with a certain type of food, expensive or not. This will consume all your NP spending time. It helped me save about 5k a week!
--Avoid Neohomes.
--When you want to catch restocks, try the Chocolate Shop or the Book Shop. Items there are worth plenty of NP and will earn you a fair profit in your shop. For example, White, Dark, and Milk Chocolate Peophins, Flotsams, and Grarrls are worth buying. Skills in choosing rare books will develop after several restocks. (Hint: Rare books are usually the ones that don't appear often.)