Navigation
Daily Places
More Places
Front Page



Jobs
Match Maker--Neomail john13141516, if you want to be matched!
Journalist--For the newsletter, we need journalists.If you have an article, send it to the editor (dream_on007), if u have an idea for a topic, neomail the editor, or if u would like to be a journalist neomail dream_on007.U don't have to be a journaist to write an article. U get 1 plushie per article that gets published.The difference between a journalist, and someone who will sometimes write articles is: journalists will get assigments(they don't NEED to do them,but it would be helpful).
Editor--dream_on007
MORE COMING SOON
Join a job whenever you want
RULES
These are the rules listed in our guild H.Q.
Rules
No stealing/Bedazzling guild money!

Do not ask for a newbie pack, this guild has to many members joining getting a newbie pack then leaving, also guilds shouldn't have to reward you for joining! We will spend our money on contests prizes ect.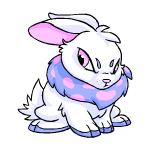 No swearing!
No deleting messages or anything else without permission.
Do not bribe it wont work.
Respect Everyone!