Navigation
Daily Places
More Places
Front Page
Here is the best section of the site that not only do i like doing but like looking at. Hopefully everyone feels the same :-p

With this contest you must try to make a new design for a codestone. Now just save this picture below to your computer then do whatever you want with it. Send it to me at me email fldadn@yahoo.com i will then post in in this very page. I haven't figured out how this person will win but the contest will not end until the end of this month MAY!!



This is the better than you contest. If you have never even looked at the game on neopets called better than you! well then this is what it is. All it is is a game that is chosen that you have to get a better score than whoever got the high score. If you do this then you get a prize. So what is the game? The game that is being chosen this time is Igloo Garage Sale. If you get a higher score than 700 then you win so many neopoints. Once you do get this high score neomail angelgurl581. She is the host of the game she will check the high scores and see if you have gotten over 700! For more details click Here The prizes are listed below.


First Place: 5000np!
Second Place: 4000np!
Third Place: 3000np!
Fourth Place: 2000np!
Fifth Place: 1000np!


This contest is to recruit 5 members to the guild if you get 5 people that say that your the one that told them about the site then you get a free plushie how's that sound.




The next contest is being MOTM which is short for member of the month. If you become member of the month you also get a prize the prize is random but this months winner (which was dream_on007) got a codestone. Maybe next month will be a faerie or codestone??




One of our newest contests is the Donation contest in this contest you win by being the person that donates the most medical items to dream_on007 that includes potions. we have not decided that the prize will be for doing this

?


Now The last but not least contest is the movie trivia whis is hosted by purple_chick_14 the owner of the guild. The way to win is to answer the movie questions that she asks you just neomail her the answer. Sorry to say i wont be able to update this everyday to see the questions that you can awnser to win is on the guild H.Q. just click here

RANDOM


Want to host a contest then neomail me by clicking here and make sure its alright with purple_chick_14 too!
RULES
These are the rules listed in our guild H.Q.
Rules
No stealing/Bedazzling guild money!

Do not ask for a newbie pack, this guild has to many members joining getting a newbie pack then leaving, also guilds shouldn't have to reward you for joining! We will spend our money on contests prizes ect.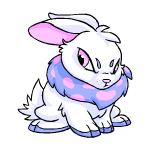 No swearing!
No deleting messages or anything else without permission.
Do not bribe it wont work.
Respect Everyone!