Welcome to my poetry page.On other pages I have poems, both written and spoken
I hope you will use the links after reading this page.
Take your time and enjoy your visit.Thank you for
stopping by;-)Please come again,I will change poems periodically.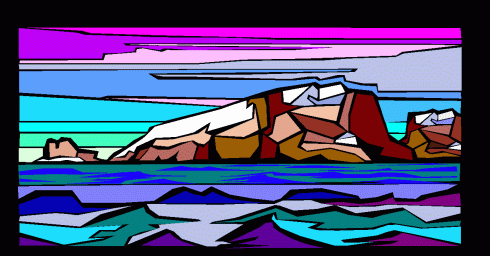 YOU SEEK ANSWERS BUT FIND ONLY THIN AIR
What causes love to become so fragmented, you canít tell
where it ends and hate begins
One day you are soaring on the winds of ecstasy
The next you are plunging on the currents of despair
You seek answers but find only thin air

How does an all consuming love you feel
to the depths of your soul
Become a love that devours until there is
Nothing left thatís whole
Then with the crumbling parts left bare

You seek answers but find only thin air.

His touch made her tremble with desire
He said her kiss set him on fire
As their passions fused and melted into the moment
They knew this was something they would forever share

Then one month followed another and
soon became a year
Till one day he said she had faults that
he could no longer bear
So she tried all she knew to make
things right
But, he didnít seem to care

You seek answers but find only thin air.

ETW-©

NIGHTBLIGHT
O fond remembrance of the past That cannot last, that cannot last
Instead, the bitter deeds you brought to nullify all other thought
What bids you come into my mind? When I had put you far behind
So sure was I of finished quest, in which I laid you to your rest

If t'were mere flashbacks I'd not complain
but your visits are soul attacks that cause me pain
And what about the happy parts? you keep them hid
You return to me with things I wish I never did.

Why is there only doom and gloom, without laughter and light
I know I watched the flowers bloom, and that didn't happen at night
And why reveal just the sin, when I know there was grace
Yes, evil almost did me in, but good gave me embrace

It seems that you hold all the keys, there is no hope for me
Unless I find an antidote, that will set me free
Iv'e already tried the fruit of the vine
which puts a glow on for a time
Other drugs used to lessen the regret
wake you with your head and guts playing Russian roulette.

I have come to the end of this useless drama
I will take the advice of my dear Mama
The only answer for a nightmare
is to "Get on ones knees in prayer."

ETW-©
HIDDEN REALM
There is a realm of plenty
I'd like to take you there
It's not recognized by many
As a utopian atmosphere


Though it is not paradise
It's very close my friend
It's a haven for the wise
An ideal that will not end


In this place is unmarred beauty
All desire is pure and true
Not because it is a duty
But because it pleases you


You'll enjoy a calm assurance
That you never had before
While in each and every stance
Your footing will be sure


There is pleasure to be had
Guileless love and romance
Many things to keep you glad
making merry song and dance


In this place is understanding
It's a place one can stand tall
Where no cause is so demanding
That it pressures one to fall


You ask Where is this place
I want to visit there
It's in every person in whose heart
God has the main share.


>
ETW-©
Words
Love came to me from out of
a word that mesmerized me
when I heard

Words live in time forever, once
they are said, and when in rhyme
they go to your head

In style and grace the imagery
one uses, the metaphor, and
expressions one chooses

All have elevated me to new
heights, with them I find
divine delights

Words can intoxicate, like wine
they can stimulate, arouse, and
make new designs

Words are living matter that
palpatate like the heart, they
can put you together or take
you apart

Like mellow yellow sunbeams
in the glow of imaginative
utterance expressing our syntax
we can achieve genesis

ETW 2002 ©
The poems above is copyright © etw 2003,
and may not be reproduced without my express permission.


Visit the Find Poetry.com Poetry Web Site