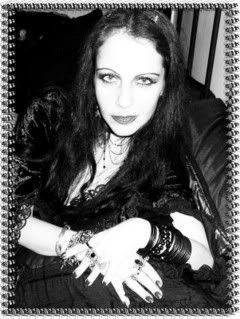 Alexis Child hails from Toronto, where horror in its purest form is a calculated crime against both the aspirations of the soul and affections of the heart. She worked at a Call Crisis Centre, befriending demons of the mind that roam freely amongst her writings, once lived with a Calico-cat child sleuthing all that went bump in the night, and is haunted by the memory of her cat. Alexis has had a small measure of underground success with her 3 gothic and darkwave bands in the past. Her fiction has been featured in The House of Pain, Top International Horror 2004 published by Rainfall Books/BJM Press, Dark Of Night Magazine, Dark Reign Anthology, Insomnia, The Official Fields of the Nephilim Site, Sinfully Twisted Magazine, SinisterCity, SpecFicWorld's Featured Fiction, and Screaming Dreams. Her poetry has appeared online and in such print publications as Aphelion Webzine, The Ashen Eye, Black Petals, Blood Cookies, Blood Moon Rising Magazine, Cherry Bleeds, Deadman's Tome, Death Head Grin, Decompositions, DemonMinds, The Dream People, Estronomicon eZine, Gothic Fairy Tales, The Harrow, HorrorBound, Horror Carousel, The Horror Zine, House of Horror Magazine, Inscribed, Lost Innocence Anthology, Lunatic Chameleon, Midnight Lullabies Anthology, Necrography, Niteblade Magazine, Poe Little Thing, Scarlet Literary Magazine, Scattered Verses Anthology, Screaming Dreams, Sein und Werden, Simulacrum, Sinfully Twisted Magazine, Sinister Tales, Tales of the Talisman, Theatre of Decay, The Monsters Next Door, Whispering Spirits, and Whispers of Wickedness featuring an interview with the writer. Her first collection of poetry, DEVIL IN THE CLOCK, a dark and sinister slice of macabre gothic, horror, surreal, & supernatural poetry is now available on Amazon. Please visit the Book page for details...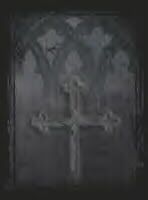 "I drift in dreams of other
lives and greater times."
--Death in June

All content copyright © 2018 Alexis Child. All Rights Reserved.
Unauthorized Reproduction of the graphics, writings, and materials on these pages is absolutely prohibited!
You may consider all material on these pages protected and copyrighted, unless otherwise noted. It may not
be stored, displayed, published, reproduced, or used for any other purpose without permission of the Author.