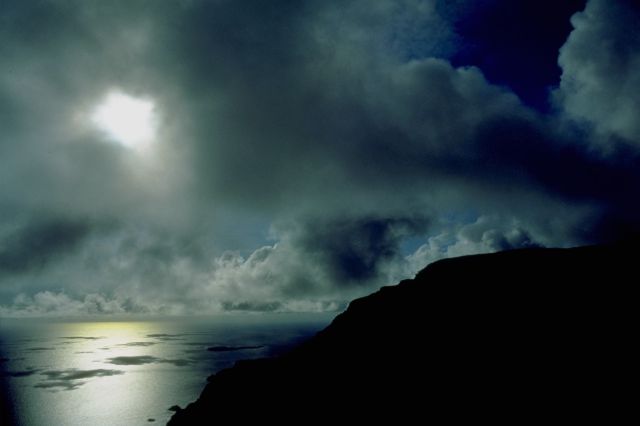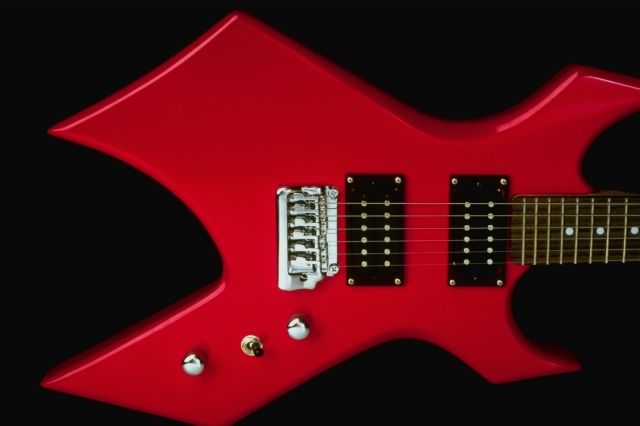 FILIPINO IDOL-2008

BACKGROUND HISTORY:

In 2006, Lita T. Cruz, who was then a board member and 2nd Vice President of the
Philippine Republic Day Celebration (PRDC) thought of introducing PRDC Talent
Search to the body because of several reasons:

 To raise funds for the additional entertainment that PRDC wants to provide in;
the celebration of the Philippine independence from Spain
 To discover the hidden talents, skills of young and older Filipino Americans
living in the Dallas and Fort Worth metroplex.
 To have a pool of talents who will perform at the PRDC CELEBRATION
 To create more awareness and motivation among the Filipinos in the
Metroplex to participate in the celebration of the Philippine Independence

Since Filipinos everywhere are famous for being creative, and it is this creativity that
makes them great imitators, Lita named her project: Filipino Idol: The Great
Impersonator. The first and initial show was launched in April, 2006 in Addison,
Texas, while Lita was in the Philippines covering the Asean Tourism Forum 2006 in
Davao. Headed by Chito Delacruz, PRDC President 2005-2006, supported by the
organization's 21 Board Members and several volunteers, for a new project like this,
the contest was successful, having an estimate of 200 excited people who joined the
fun.

The first and Initial Filipino Idol: The Great Impersonator show
was launched in April, 2006 in Addison, Texas headed by then
PRDC 2005-2006 President Chito Delacruz.

The Filipino Idol Champion 2006 :
Emmanuel "Joey" Rivero.

In April 2007, the 2nd Filipino Idol, hosted by popular singer Farley Luchan and PRDC Board Member, Linda Gabrillo,
was headed by Dr. Manny Rivero, PRDC President 2007-2008 at Viceroy Dallas, TX. Due to the difficulty of finding
talents who want to impersonate, the word Great Impersonator was removed and the title they searched for was
"Filipino Idol". This time, there were around 300 guests who came to witness the event.


Lita T. Cruz, 2007-2008 Chairman of The Filipino Idol
Search 2007 while awaiting the tabulation of votes
coming from from the canvassers.

From left to right: Hazel Avila (mother of winner), Emma
Ramos (Sponsor), Danton Avila (father of winner) and the
Filipino Idol 2007 who sang "Colors of the Wind".

The guests who came early were fortunate as they got good
seats. Majority of the guests were standing but that did not
spoil their spirit. Their applause for the singers they like
were coupled with whistles of admiration.

1st Runner Up Trophy

Donated by
RON MUHLEISEN
OF ASHMONT REALTY ADVISORS, INC.


1st Runner Up Trophy

Donated by
ALICE HOFFMAN
OF AJ Snacks Vending


2nd Runner Up Trophy

Donated by
LINDA MONTANIEL
OF OK Realty Group


3rd Runner Up Trophy

Donated by
LEO & DALY GARCIA
OF DALLAS FILIPINO LIONS CLUB



IN-KIND SPONSORS:

Leo & Daly Garcia – Eggroll
Josie Canson – Pastries

TALENT SPONSORS


SUSAN YOUNGBLOOD
OF NORTH DENTAL DALLAS

CAROL SMITH
OF LITTLE PHILIPPINE ISLANDS

EMMA RAMOS
OF AIG


INTERNAL Internal
Rheumatology Clinic

FILAM OF NORTH TEXAS (1)
FILAM OF NORTH TEXAS (2)
FILAM OF NORTH TEXAS (3)

FILIPINO AMERICAN SOCIETY (1)
FILIPINO AMERICAN SOCIETY (2)

RIVERO & ASSOCIATES

The Filipino Idol Champion 2007
Dhara Avila

Congratulations
To the Filipino Idol Champion 2008
to all the runner ups
And to all the contestants. Everybody
sang good.

Filipino Idol Search 2008 - The Result


On April 26, 2008, nine contestants (
two registered contestants failed to show up due to unavoidable circumstances
) for the Filipino Idol
2008 contest came to share their singing talents to around 250 guests at the St. Stephen UMC. The judges, Jennifer Pyron, Rafael
Lodrigueza and Edith McCoy and admitted having difficulty in judging as all the contestants were good. They all sounded and looked
professional. The leads of all the winners were by few points only. Host Farley Luchan did superbly well in making the contestants
comfortable and at ease. Canvasser Ed Hocson, assisted by wife Aida was impressed with the margin of winnings. The differences were
pretty close. PRDC President Dr. Manuel Rivero and Chairperson Lita T. Cruz alternately gave framed certificates of Appreciation to the
contestants after their piece, as they were already considered winners with their participation.

Dr. Manny Rivero, PRDC president 2007-2008 who looked
totally excited while he delivered his welcome speech to the
contestants, the sponsors and the guests.

CASH PRIZES SPONSORS


Filipino Idol WINNER 2008 - $300
Donated by
ANDREW CLARKE
OF FIRST CHOICE SYSTEMS/SALADMASTER

1st Runner Up - $200
Donated by
DR. MANNY RIVERO
OF RIVERO & ASSOCIATES
2nd Runner Up - $100
Donated by
NAP & NENE RAMIREZ
OF FAANTX

3rd Runner Up - $ 50
Donated by
OF AIG

Our appreciation to the
following sponsors for their
valued support!

FILIPINO IDOL CHAMPION 2008

Fred Cortez, sponsored by Filipino American Society
(FAS) was born in Singapore and grew up in the
Philippines. He loves to sing and listen to jazz music, loves
to cook and play golf. He works at the Green Oaks
Hospital. Fred wants to be a simple model citizen and
regards himself as caring and responsible.

FILIPINO IDOL 1ST RUNNER - UP 2008


Nineteen year old
Andrea Salazar
,
sponsored by
Philippine Community Center Inc., a senior student at John
Horn High School is the daughter of Amy & Bembet Salazar.
Among her favorite singers are Leah Salonga, Regine
Velasquez and Whitney Houston. This will be her first time to
enter a competition. In college, she wants to take up
Neonatal Nursing. Andrea is an active leader of CFC Youth
For Christ.

FILIPINO IDOL 3rd RUNNER - UP 2008

Guenevere Louise Abello or Guen sponsored
by North Texas Dental Consultants, Inc. was a Mass
Communication student at Dominican College and is
currently a student of Richland College taking up
Educational personnel. She came from a family of singers.
She was once a guest at Sachse High School for the Black
History month last Feb. 27, 2007. Her musical influences
are Mariah Carey, Whitney Houston, Regine Velasquez,
Heart, Evanescence & Shakira

FILIPINO IDOL 2nd
RUNNER - UP 2008

Genevieve Zulueta

sponsored
by Fil
American Association of
North Texas is 16 years old
attending school at
Northwest High School. She
is involved in extracurricular
activities such as the varsity
basketball and golf teams at
school. She enjoys singing
and being with friends. She
plans to attend college
somewhere in California
major in communications
and broadcasting, minor in
journalism. Someday she
hopes to anchor on a major
broadcasting production
such as ESPN.

I
ntroducing the Filipino Idol finalists, the promising winners in the coming years!

Justin Salva Cruz,

15 years old, sponsored
by Fil American
Association of North
Texas is the youngest
child of Ray and Nanette.
He is in 9th grade at the
R.L Turner High School in
Carrolton, singing and
performing in school plays
since 5th grade. He has
appeared in various
school productions such
as The King and I,
Coconut High, Guys and
Dolls as Nathan and
Annie get your Gun as
Pawnee Bill. Justin also
represented his school in
the Texas State All Region
Choir and UIL Solo
ensemble. Someday
Justin dreams to become
an artist or movie
producer.

11 years old
Taylor Harrington
, a fifth grader at
Timber Creek Elem. in Flower Mound, sponsored by
Internal Rheumatology Clinic is the daughter of Roddy
and Vilma Harrington. Her friends in school call her
Tey-Tey and her mom used to call her Taylor Bug when
she was a a baby. Her hobbies and interests are: arts
and crafts and she loves to listen to music. Her favorite
artists are; Jona`s brother,Taylor swift, Chris brown and
Jordan Sparks. Her favorite song is " No Air", my sister
and I sing along with it all the time.

John Panares
nickname: jan-jan sponsored by Little
Philippine Islands is from Daan bantayan Cebu. He is
currently residing in Irving. John is an Electronics and
Communications Engineer by profession, a graduate of USC
– Cebu. He has no singing contest experience. He plays
guitars, drums, piano (keyboards) 38 original compositions
(songs). His favorite artists are sting, babyface

Kimberly
Guzman:
Sponsored by Fil
American Association
of North Texas, Kim
was born and raised in
Bergenfield, New
Jersey. She is the
youngest of Andy and
Estrelle Guzman's
three children. She
attended Fossil Ridge
High School and Wade
College, where she
studied Fashion
Merchandising. She is
currently a manager at
Pacific Sunwear. For
fun, Kim sings karaoke
two or three times a
week.

Ferdinand de Luna
sponsored by Filipino American
Society is working with the USPS. Aside from singing, he aims
to have a debt free life with his loved ones.

It seems that popular balladeer host Farley Luchan and Dr. Manny
Rivero, president of PRDC were having so much fun.

As can be seen from this photo, the guests were enchanted and
fascinated with the songs of the contestants.

THE JUDGES:

graduating in May 2007, Miss Pyron traveled to Granada,
graduating in May 2007, Miss Pyron traveled to Granada,
Spain where she studied under Ms. Teresa Berganza.
She also performed in the Spanish Song Festival
alongside other artists from around the world. Jennifer
enjoys opera the most and aspires to study music in
Germany.
Germany.


 Rafael Lodrigueza is a Chemical Engineering
graduate of the University of the Philippines. After
immigrating to the U.S in 1971, he held various
management positions with Hess Oil Corp. until he
retired as Planning Manager at its St. Croix refinery on the
U.S. Virgin Islands. Rafael is currently a member of the
Music Ministry at St. Bartholomew's Catholic Church on
Fort Worth. He was also a member of the Music Ministry
at St. Mary's Catholic Church on Middletown, NJ and St.
Ann's Catholic Church on St. Croix.

 Edith Segismundo McCoy, previous PRDC
President 2000-2002 hailed from Iloilo City, Philippines,
completing her Bachelor's degree in Education from
Central Philippine University. She was the only female
soloist of the of the CPU Men's Chorale, who won the
God Medal in the provincial, regional and national
singing competitions in PRISAA in 1972. She was the
lead singer of the Super Trouper Female Band
composed of Filipino professionals who toured in Japan
in 1985, lead singer of the Sanlop Orchestra, and
Philippine Constabulary Band in the 80's. Edith is the
visionary behind the organization of the DFW Fil-Am
Community Choir that presented several Christmas
musicals.

Leaders and friends gathered together to give Dr. Manny Rivero a
surprise birthday greetings, much to his surprise.

Filipino Idol 2008 Champion Fred Cortez, Renaldo Lapuz of
American Idol, Lita T. Cruz of PRDC, Edith McCoy of Visitng
Angels and Farley Luchan, singing ballader and host excited
with the event's success.

Special guest Filipino Idol Champion 2007,
Dhara
Avila
in a song rendition that proved she deserved the
title in 2007.

And the winner is: Filipino Idol 2008 Champion Fred Cortez with
Andrea Salazar 1st runner up, Guenevere Louise Abello
,
3rd
runner up and Genevieve Zulueta, 2nd runner up.

HOME