HEARTSAVER PEDIATRIC FIRST AID
HeartSaver Pediatric First Aid Course
Description: The HeartSaver Pediatric First Aid Course teaches how to manage illness and injuries in a child in the first few minutes until professional help arrives. Topics include First Aid Basics, Medical Emergencies, Injury Emergencies, Environmental Emergencies, and Optional First Aid Topics: CPR and AED.


Audience: For those involved in child care who have a duty to respond to a first aid emergency because of job responsibilities or regulatory requirements, such as child care workers, teachers, foster care workers, camp counselors, youth organizations, and coaches for children's sports organizations.


Since June 14, 2010, Daycare centers in New York State must follow NYS Social Services Law 3644: "Relates to requiring at least one employee at a child day care facility or family day care home to be trained and certified in cardiopulmonary resuscitation and first aid."


TESTING and TWO YEAR CERTIFICATION given at the end of course.



PLEASE NOTE: CPR and AED are optional components to Heart Saver First Aid classes.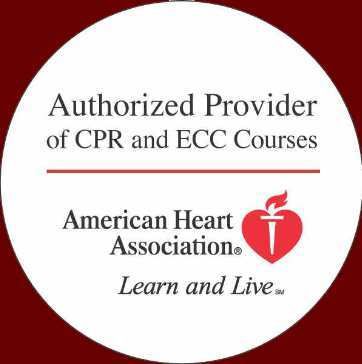 NY CPR HOME PAGE
FAMILY & FRIENDS CPR
FAMILY & FRIENDS FIRST AID FOR CHILDREN
HEARTSAVER CPR with AED
HEARTSAVER FIRST AID
BLS FOR THE HEALTH CARE PROVIDER CLASS