Information
Downloads

A log of all the updates can be found here.
03-04-07
New song of the week:


The final boss song (for "Starters"). As always, you can learn more about the song before playing it by reading about it on the commentary page!
I also added the FAQ section, and, this Wednesday, I'm going to post up a secret. Be prepared. There's only one more song left in "Starters"!
---
02-24-07
New song of the week:


Also, I fixed up the index page a bit, so now it's basically a huge sales ad for my simfiles. I also moved old updates to the "Updates" page, and some of the info that was on the index page can now be found on the "Foreword" page, which also has some more words from me.
And... gah, last week I was such a mess. If you tried downloading ROLLING1000tOON via the megaupload link I provided in last week's update and in the commentary page, you would've gotten the second Starters pack instead. Oops. And, when you finally found the mirror, you took the file to the arcade hoping to play it but were only greeted with, "Song file is 2 seconds too long, haha!" Yes, I also forgot to patch the .ogg file. The correct megaupload download link for the patched ROLLING1000tOON is this: http://www.megaupload.com/?d=K3OBCMAX Sorry about all the mess.
---

02-18-07: New song of the week: ROLLING1000tOON. Since I know that some of you never read the commentary page, I'll crosspost this: I guess one of the main things that will stand out the most in this stepfile is the erratic synching, but I wasn't going to let the synching issues stop me from release from what I think is a pretty fun Single-Expert stepchart (not so much for those who hate step-jump-step-jump patterns). If you think you can synch the chart better than me, please contact me and send me your version.
Also, thanks to Alias for pointing out that I made a typo on the background of Higher than a Skyscraper. I was rather shocked and disappointed in myself for making that typo because usually I'm very careful and meticulous about these kinds of things. Anyway, here's the fixed BG: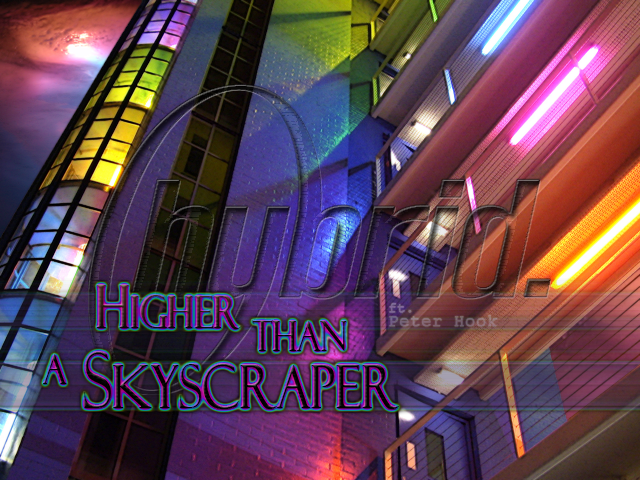 ---

02-13-07: Thanks to bacon for offering to upload my simfiles to a more reliable mirror on Naota's website, here: http://stepmania.naota3k.com/index.php?dir=Stepfiles/Ike%20Pie/


---

02-10-07: Yes, I realize that I'm three weeks late with this update. Sorry for the wait. Anyway, I finally have my site about 60% remodeled. You can look to the side there and see what I have finished what I have planned. As for real updates, I have two:
The first pack in "1st Serving" has been revised. Go here for everything you'll need.
Four more songs for "Starters" has been released. Go get them. Now, I only intend to release four more songs from Starters, and I will be release each one once a week starting now. So don't forget to check back next Saturday night for another song! (And I promise these ones won't come late, since they're pretty much 95% done already.)
---

12-23-06: Happy holidays everybody! Yes, it's been a while since I've touched this site. Have I been busy working on the rest of my Starters pack? ...no. You can read the explanation here, a separate page for my Starters pack. Everything related to that pack, including the download link is now there. Anyway, let's get to the real updates:
I realized that the file sizes of the .ogg's in the Starters pack were a lot bigger than they should've been, and thus they took up like all the space on people's flash drives. So I went back and turned the bitrate down on the .ogg's. They're only like 1.5 to 2.5 MB each now, as opposed to the old 3.5 to 4.5. I put it all into a .rar file, reuploaded, and replaced the download link.
Since the Starters pack is kinda in the corner collecting rat feces, I went ahead and started on "Ike Pie - 1st Serving" with 4 songs--all totally brand new songs (although "Starters" was brand new to most of you people too, this time it's brand new to my San Jose friends too). And a little bonus for those who are using MDawg's ITGPC: These files now come with a movie sequence encoded using the movies in the RandomMovies folder. The Download link is coming up after the updates.
I also made a marathon, using the three Hybrid songs in ITG2. Just stick the .crs file in your "Courses" folder, and if you have all the the three Hybrid songs with at least the hard charts, then you're good to go. You'll notice that I included two versions of the .crs files: One is for Stepmania CVS, and the other is for ITGPC, because Mini is called "Mini" in CVS but "Tiny" in ITGPC. Each file has the appropriate name changes, so it's just up to you to put the appropriate file in the appropriate game. I admit the marathon is no Brother Mojo or Windeu, but it's still pretty tricky and cool. And I know the marathon is one song shorter than what most people are used to, but there's a solution to that, right?




Download Morning Sci-Fi!

There's a new secret for you guys to find! This time it's just not a bunch of edits or a ridiculous alternate stepchart, but it's actually one whole song file. And I really want you guys to find it, but it's definitely a lot tricker to uncover than the last two; there's even a secret code involved!
---

11-23-06: Ike Pie is up on the Internet, yay!