Beaver Teaver Classis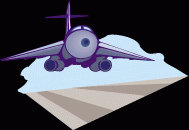 ULTIMATE CONTEST
If you would like to enter our draw for two (2) tickets to a Toronto Maple Leafs game please fill out the the form below. Once the form has been filled out you will be entered into a draw to win the pair of Leafs tickets to an uncoming game in Toronto. Good luck!
Please Enter Your Information Into The Boxes Below:
First Name:
Last Name:
Street Number:
Street Name:
City:
Province:
Postal Code:
---
The rest of this page has two functions:

The first function is to provide you with a free temperature conversion calculator so that you can easily change from Fahrenheit to Celcius or from Celcius to Fahrenheit.

The second function of this page is to give you a list of links to company websites that are sponsoring this contest. Pull down on the list and choose the company that you want to visit.
---
To convert temperatures from either Celcius to Fahrenheit or Fahrenheit to Celcius enter the temperature in the appropriate box and then click somewhere outside of the box.
---
Pleae take some time to visit the people and organizations that helped sponsor this contest. To visit a website pulldown the list and click on the page you would like to visit. Thank you.